We are in 2020 and the one thing that we wake up and see every morning is 100s of messages from online shopping sites from where we bought something or the other in the past. Before we look into details and key trends in building ecommerce website, let's look at some statistics of online shopping users worldwide.
Study shows-
There were 1.8 Billion Global Digital Buyers in 2018 (Statista) and it increased up to 7.7 billion people in the World. This number is a whopping 22% of the World's population who buy online,
The number of digital buyers is expected to rise to over 2.14 billion by the end of 2021
This number not only shows how the world is moving towards digital buying platforms, but also gives a glimpse of the competition in the ecommerce space. So ecommerce space is booming.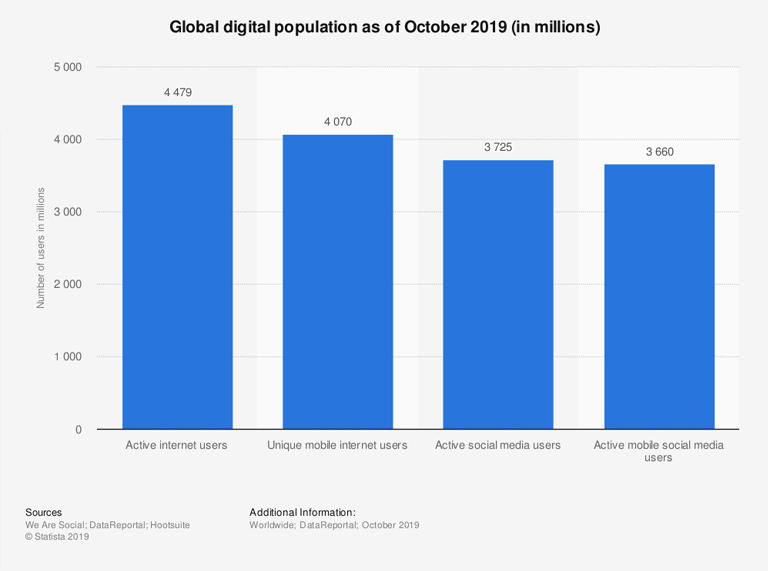 Let's explore some of the key reasons to have an amazing ecommerce website for your business.
Create a global market space:
The most important and significant benefit we have to consider is having a huge customer base. You can offer products and services from anywhere to anyone in the global marketplace through a user friendly ecommerce website.
Higher conversion rate:
It gives your users ease of buying and variety of options. Thus, it increases customer satisfaction and higher conversion rates.
Ability to be available 24*7:
Your customers can be in a shopping mood anytime in the day. With ecommerce websites, you are giving them a platform to choose their shopping needs anytime in the day or night as per their convenience.
Less overheads, lesser risk:
Your website eliminates need of multiple employees to manage stock, manage outlet etc, hence you end up having lesser overhead cost. Since the set up demands no expense in terms of physical outlet, hence it possess lesser risk.
Marketing through social media and search engine:
A good ecommerce website gives you opportunity to market yourself in social media and search engine. You can build trust with your customers with reviews and ratings. Also, you can keep your customers engaged and informed through regular updates in social media. This not only increases visibility, but also drives traffic to your website through constantly updating sharable content.
Before we start developing a rewarding website, let's have a look at some of the key steps to consider.
Trends to follow for a successful ecommerce website
Integrate with Google shopping:
The only success mantra for your business is visibility. If you are visible when customer searches something on Google, it's likely that customer will pay a visit to your site. So, in order to get your products in front of more and prospects and customers, you need to optimize your ecommerce website for Google Shopping. When you integrate your ecommerce website with Google shopping, a product listing ad will be created and it pushes your platform up in the search result pages. This is not only a powerful sales channel, but also a SEO hack for online stores
Interactive shopping through animations and infographics:
Ecommerce Websites have started using animations as well as innovative interactions techniques that help shoppers navigate quickly by simply swiping or tapping. Also, ecommerce websites are using cool animations in various buttons, rotating icons, loading bars that never disappoints users during their interaction with the website.
Pop colors:
Though minimalist designs have created a mark on every type of website, Year 2020 will be all about bold colors in website design that will pop. Intelligent use of colors can change consumer behavior. Also, 2020 will see the use of colorful homepages, textures, Large Typography etc instead of monochromatic color scheme.
Read more on role of colors and typography for your business
Use of AI and chatbots:
Chabot are changing the way customers used to interact with the company. With the integration of AI, Chabot are becoming friendlier in terms of giving suggestions on asking query. Also, they are helping in providing discount codes, shipping information and helping users take quick purchase decision by creating trust among them.
Read more on how chatbots can be useful for your business.
Secure transactions:
The top most important aspect of any ecommerce website is the payment process. Hence, a safe online shopping can experience can make the user stick to the platform forever. Today ecommerce websites are embracing HTTPS encryption to improve security and increase customer trust when they are doing online shopping.
Photography and storytelling:
Modern customers are trusting more and more on real photography rather than stock pictures. Big pictures of the products from all angles that makes the finest details visible are in trend this year. Hence online stores are moving towards hiring photographers to do photo shoot of real products rather than the use of stock images.
Also, an important trust building exercise is narrating your story through your customers. Hence, ecommerce websites are putting more and more customer case studies from their happy and satisfied customers to mark a space in the heart of their customers.
5 top CMS platforms for ecommerce websites
To keep up with the modern website development trends and to place and manage the digital content such as images, videos, documents, marketing materials, etc. easily, ecommerce website needs a good CMS that makes the store owners life easier with a seamless experience. Few of the top CMS so far as follows
WooCommerce
A major ecommerce platform which holds 22% of the top 1 million ecommerce websites. It has become very popular by offering a large variety of themes and extensions for free.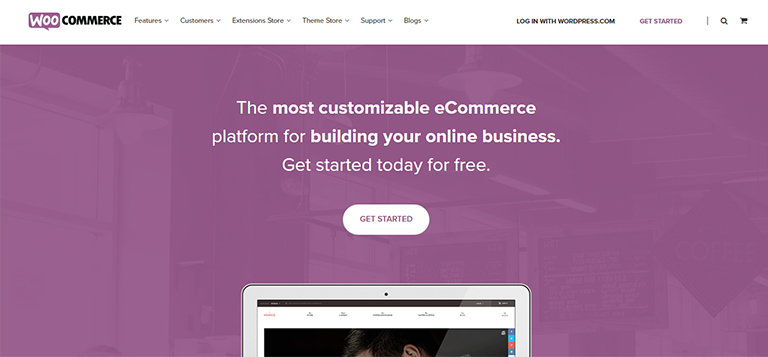 Magento
One of the top open source pHp ecommerce platform and provides online merchants with a flexible cart system for large, mid and small sized merchants. It handles more than over $100 billion in gross merchandise volume annually.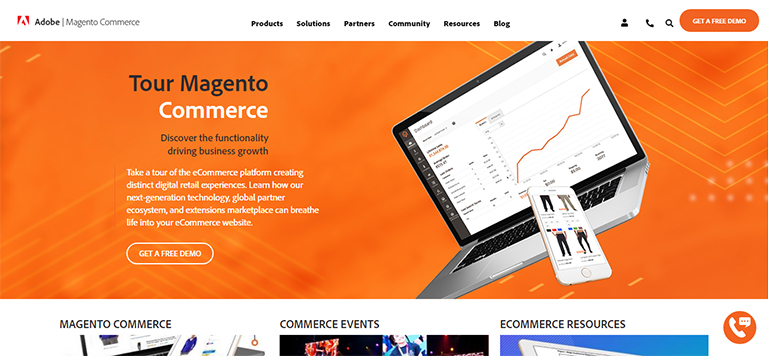 Shpoify
Shopify is a very user friendly flexible platform with a tons of features like easier use and set up, visually appealing customizations, easier app integrations, secure transactions, excellent loading speed, mobile responsiveness and moreover an outstanding customer support.
Bigcommerce
BigCommerce is one of the most widely used eCommerce platform with many interesting features such as 24/7 Support & 30 day free trial, mobile responsive templates, options for selling on other platforms like Facebook, eBay and Amazon.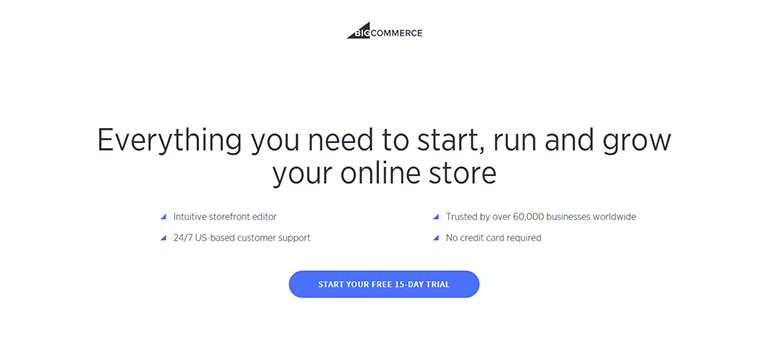 Prestashop
PrestaShop is a freemium, open source e-commerce solution. and is widely used among the users for its easy to use interface and support in 60 different languages.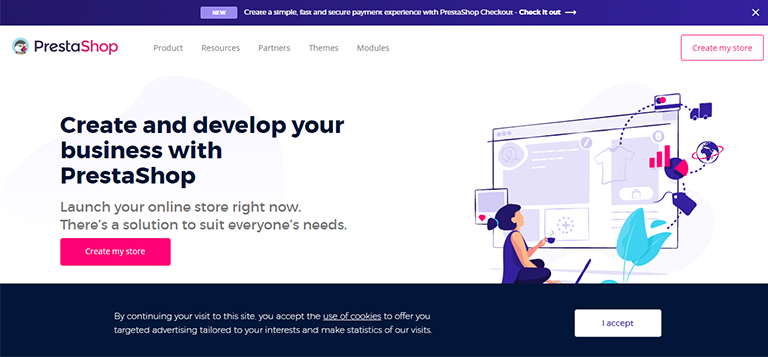 Our thoughts
It is a trend in the modern business space to sell products and services online. Because the opportunity is real. However, every good opportunity requires certain efforts and is not easy. To make full use of the healthy growth of ecommerce websites and various platforms, online stores need careful preparation for their performance in the extreme marketplace.
If you are keen on capitalizing on the opportunities available to ecommerce stores, or any other business, contact us at www.tikitech.in. Subscribe us in LinkedIn, Facebook and Instagram to get immediate update on new blogs on Graphic designing, websites and application developments.
---
---