Social media might be a day to day affair for many, but for business owners it has become a huge opportunity to showcase their products and services. On the other hand, with the huge success and opportunity in the digital world, ecommerce has become a norm for the retail industry. And with social media, the ecommerce is closer to the customer than ever! Now the question comes, Will the ecommerce selling on social media is soon going to become the norm too?
To understand this, we will put some common trends and techniques that will rule the ecommerce and social selling in the future.
With the ease of use of social media, its friendly interface and self-explanatory techniques, lit may seem like a small task to start with social selling, but making sure your product roars in the sea of millions of such player and you get desired leads and boost sales, is the real challenge. We will explore some of the major players who offer social selling platforms.
Google Shopping
If you own an ecommerce business, you can never ignore Google shopping. Because, Google Shopping is one of the first items people see when they search anything on a particular search engine. Not only businesses can take advantage of the quick set up and simple GUI, but they can benefit from getting more exposure through the vast growth of Google shopping as of now.
Few basic and easy steps include:
As a first step you need to set up an account at Google Merchant Center
Create clear, high quality product pictures. Make sure your images follow Google's image guidelines
Create a product data feed data by following the path Google Merchant Center accountà Products > Feeds, and then click the "Add" ("+") icon. Then follow the steps to create your feed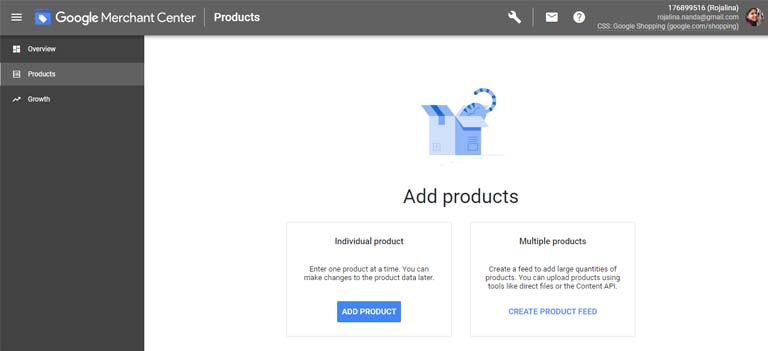 Then you need to link your Google AdWords account through "Account Linking" from the menu
After your account is linked, Set up a Google Shopping campaign
Voila! You are in the final step. Place bids, Set up target and schedule your Shopping campaign
Facebook Shop
Facebook gives a variety of options for its users- be it an individual or a company. Major shop options available are Facebook Shop and Facebook Marketplace. Though sound similar, but they are completely 2 different entities. Facebook Shop is the major game changer for e-commerce companies looking to convert their target audience via Facebook.
The USP of Facebook shop is its easy and quick set up feature. Once the setup is done, Facebook reviews the product listing to check if it does not violate their guideline and the shop becomes active upon approval.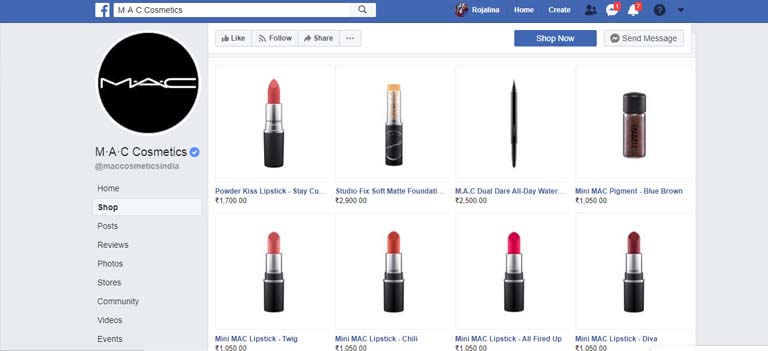 Few basic set up steps include:
As a first step, you need to set up your shop by clicking on "Add Shop" option.
Agree to Merchant Terms and Policies on Facebook after reading required information about the policies that includes- allowable items to sell on Facebook, issue handling in the "test phase" of the Shop Section launch and other details such as return and refund and so on.
Enter your ecommerce business details and set up payment processing with Stripe. If you don't have a stripe account, set up a new one with steps mentioned.
Once the stripe set up is done, you get an access to a "Shop Now button" that can easily redirect your page visitors to the Shop section.
Then complete the setup of your account by adding descriptions, product details, pricing etc.
Instagram
Shopping in instagram is a kind of best friend to ecommerce players. Your account must be an approved one for instagram shopping. If it is already there, you just need to tag the name your products from the posts and you are good to go. More than 90 million instagrammers tap to reveal tags in various shopping posts in instagram every month.
Instagram also gives you opportunity to sell through instagram stories. Product tagging in Instagram Stories comes as stickers which you can tag along to redirect to the product catalogue. The only limitation with stories is you can add one tag per story and not more.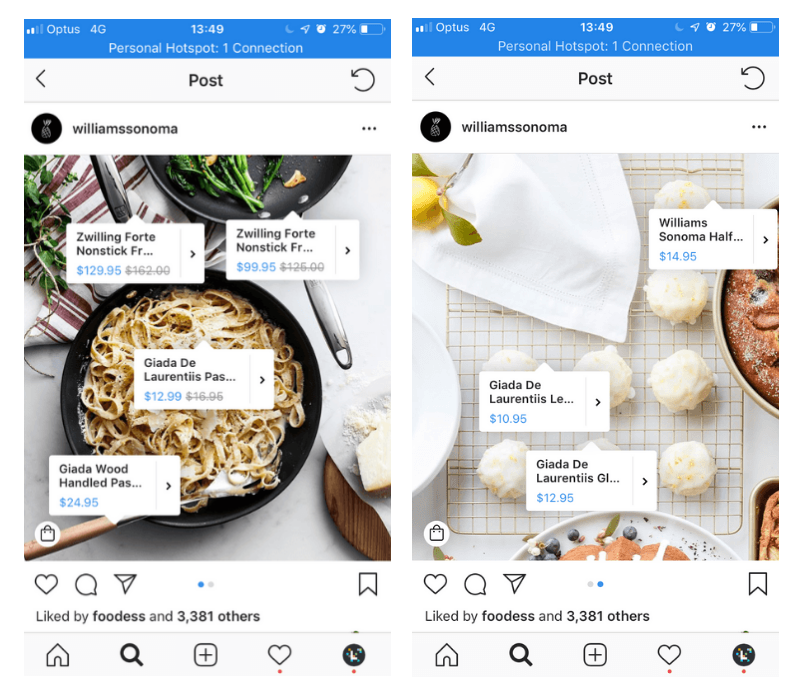 Some tiny steps include:
Go to the setting section of your profile
Go to the section "Business" and click on "Shopping". Please note, the "Shopping" option is only available to users who are approved for instagram Shopping.
Continue further and Select a product catalog with your products, pictures and prices to connect to your professional account.
Once this is done, you are ready for the instagram shop
Pinterest
Though pinterest has a smaller audience as compared to other social media giants, but research says, pinterest influences buying decision of 93% users. People come and research the pins in Pinterest and look for similar items in various ecommerce sites. However, Pinterest gives an easiest option for ecommerce players which is called Buyable pins. They give people options to purchase the items on your Pinterest page. There are few limitations. Buyable pins are available for big ecommerce players who are using platforms from shopify, Bigcommerce, Salesforce commerce cloud
If you need to update the URLs on your Pins, create new Pins with the new URLs. Redirects won't work right and will break your Buyable Pins.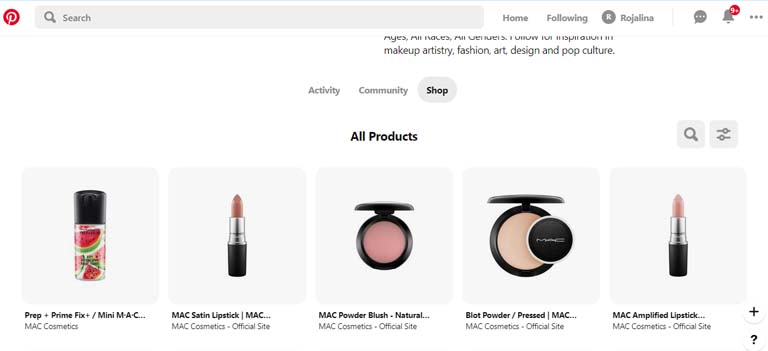 LinkedIn:
LinkedIn users can leverage from paid ads for the products and ecommerce selling. However, LinkedIn focuses on creating a creating a seamless, consistent and easier experience for the buyer. Hence, unless you are ready for some paid advertisement, this may not solve your purpose.
To really reap the rewards that social media offers, you have to make sure you get into the platform at large and commit to it as a profitable channel. Do not let a small budget deter you committing the up-front spend to run ads, buy influencer posts, or even pay for organic campaign management. You can share your ideas and thoughts about importance of social media for ecommerce players or let us be a part of your journey by simply connecting to us. For regular updates on latest technology trends and best possible digital offerings for your business, subscribe us at Facebook, LinkedIn, Instagram and Twitter.
---
---