A website is a projection of a company's business. An effective Web Designing tells the story, the vision that the company has and gives visitors with insightful information. In turn the website helps in conversion by taking the user through their company journey and their offerings with its various pages and information.
However, the most important aspect of the website is not the appearance or fancy the website carries. The usability, utility and user centric design in the website decides the success or failure of the web experience. With 2018, there are few very important factors that your website needs to contain in order to sustain.
Simplicity in design
Simplicity is the win for your web Designing. Keep your website as simple as you can. Simple never means you will leave graphics, colors and other features aside. But make sure the website only has the information that is required. Because users do not come to your website to check the design and colors, rather to check some information on the basis of which they can take decisions.
There are 3 guiding factors that decides the effectiveness of a design- Colors, design and Graphics. Don't clutter the website using too many colors. Keep it to a maximum 3 in number. For design, maintain a consistency of the design in the different pages. It should be able to tell a particular story and should be in a proper flow. Graphics should be minimal as it affects the performance of the page speed. If not required, don't put unnecessary graphics just to make it attractive. Responsive Web designing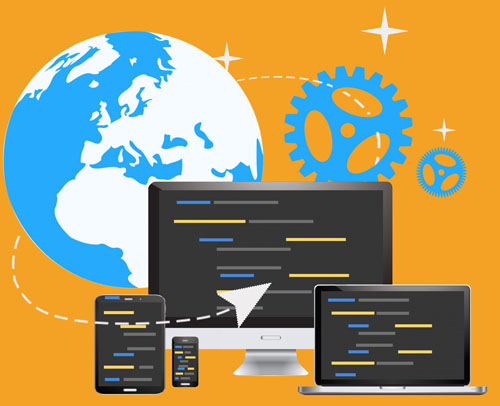 This is the most important and trending factor for a website designer in 2018. Users are visiting various website through a variety of devices like mobile phones, tablets, laptop, PCs etc with a variety of resolution and sizes. The website design should accommodate them all. There are a number of websites which offer such tools to check the responsiveness of the Web designing. Also if you can check the same through a chrome browser.
Tracking enabled and SEO savvy
Today, there is no web efforts you will see which can't be measured. All activities on your website by the designer and the visitor can be accurately tracked. And believe me, these analytics matter, not just for your website performance, but also in decision making with respect to marketing, sales, promotions, events etc. Hence you should always let the design include functionality to measure parameters like traffic, goals, conversions etc.
SEO is a must if you want to be ahead of your competition.  Optimize  your website for web crawlers and for visitors. For Search engines or web crawlers, you should take care of the SEO tags, meta tags, keywords, Schema, Sitemaps etc. For the visitors, the content should be attractive and worth-reading.
User Experience optimisation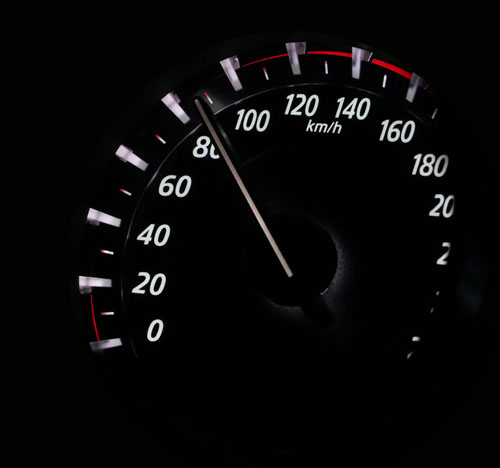 Today, users seek a better page visit experience more than anything. The average optimal time to impress a user and make his decision to stay back or leave is 4-5 sec. Hence, the user experience totally depends on page speed.  You can try various speed optimization techniques to do the same. Once user decides to stay on your website, the next step is not to piss him off with the kind of content and design we put. There should not be a lot of pop ups coming up every minute. The content should be qualitative and should clearly explain about the offering you have in simple words.
Email Marketing and Social Media
Both email marketing and social media is a way to take your website or business to a mass audience.
Email marketing is a way to discuss your offerings, promotions etc to a major audience. The website should be well synced with the email marketing system of your company, so that every data entered through a form filled in your website, subscribe now option or contact us option should be entered into the database and can be utilized to shared your company offer with the users
Social media is a platform where 90% of the audience spend most of their leisure time. Your website should have options to go to your social media pages and check the recent developments. Also, your website pages with RSS feed should have social media share option which allows user to share your content with their social circle. This not only makes your website user friendly, but also help increase reach of your website to a large audience.
Conversion point and call to action

The ultimate goal to any business is conversion. Once a person starts navigating in the website, the visitor becomes a lead. In order to retain the lead, the website should be conversion ready. It should have the proper directs and redirects and information at each point available in order to convert the lead. In this regard a call to action is an important aspect. Examples include buy now, download file, read more, get quote, subscribe etc. They not only make the visitors decisions easy, but give a measure for you to evaluate the effectiveness of your website performance.
Progressive Web Apps
Though PWAs are not the must do things to consider for a website design right now, but with the pace at which technology is evolving, within a few months, it will create a competition among the companies who are implementing PWAs. With PWA users will be able to access features like push notifications, home screen icon for the websites, splash screen, UX elevation with 60fps animations etc.
Machine learning and Artificial Intelligence
With the invent of Machine learning and AI, Website designers are moving towards integrating these tools into their website. Many companies are using Chatbots to guide the user through certain processes or some installation procedure, or just to take the simple service request. They not only make the website owner's work simple, but also information available for people who have very low knowledge in that.
Navigation Structure in Web Designing
The website owner needs to work on a strategy for navigation. The website should clearly signify your business, your goals and then your audience. The page should be well organised with a top down design where users can browse the different sections with no confusion. The navigation bar on the top should contain 4-15 links, not too many. "The breadcrumb Trail" is a good navigational aid and usually shows user's location on a website. This can be used to increase the user's navigation experience.
Error checking for  a Successful Web Designing
In other words it's called Testing. You should test your website during the development stage more often at different specified points. It's better to test the website early rather than doing it towards completion. Test in different iterations. Design- Test- fix the bugs- again test is the testing rule the designer should follow. Also, once it's done, there should be an independent person to test it again. Because it's very likely on the part of the designer to miss few small important things, hence it needs to be checked by someone with a fresh perspective.
Conclusion
Web designing is a field that keeps on changing and gets updated every time. With the vast technological advancement, digitisation and movement of technology towards artificial intelligence, virtual reality, its an important part in every company to keep an eye on the updates and adhere to the technological advancement in order to sustain in the competition from a long term point of view.
In order to achieve operational excellence with well-structured web designing, Advertisements and other creative services, you can contact us through phone or email. Visit our client gallery to check our work on the designing and development platform. For latest updates on our work and technology sector, Follow and subscribe us in Facebook, Linkedin and Twitter.  
---
---