URL shorteners are the simple tools widely used to convert long messy URLs to substantially shorter and still direct to the required page.
Let's think of the various engagement activities you create on social media, email campaign etc. Along with your short and crisp brand communication, when you attach a long, complex link, it entirely spoils the appearance of your communication and you may be forfeiting clicks, shares, and engagement. Learning simpler and easier tools to create shorter URLs will benefit you in driving results.
Significance of URL shortener
URL shorteners aren't something recently launched, they existed for many years and were first gained popularity among Twitter users as they were to accommodate tweets within a maximum of 140 characters. As per new twitter policies, links are always counted as 23 characters. However, compressing URLs have become a best practice for content distribution across social networks and other channels.
Few of the best URL shorteners
Google launched its URL Shortener back in 2009 to create short links and measure traffic online via the goo.gl console . However, starting April 13, 2018, Google discontinued the service for public use. Currently, Google is only providing URL Shortener APIs for old users and FDL APIs for the new users. For your regular use, we would recommend some of the below amazing tools that are super helpful.
S4W.in
One short link. Infinite possibilities. That's what the website promotes. The UI of this tool and website is super simple and easy to use. The website offers most of your daily requirements free of cost. You can create unlimited short links and analyze the performance of each of your URLs absolutely free of cost.
However, there are premium packages available to help you get detailed features such as Unlimited Clicks, Geotargeting, Device Targeting, Custom Splash and overlay Pages, Event Tracking, teams and collaboration, Custom Domains, Bundles & Link Rotators, Data exports, Developer APIs, branded URLs, Advertisements and Email Support etc.
If you are a small business, want a full stack URL shortener, but work with a limited budget. Then S4W.in is going to give you the best cost effective options for URL management.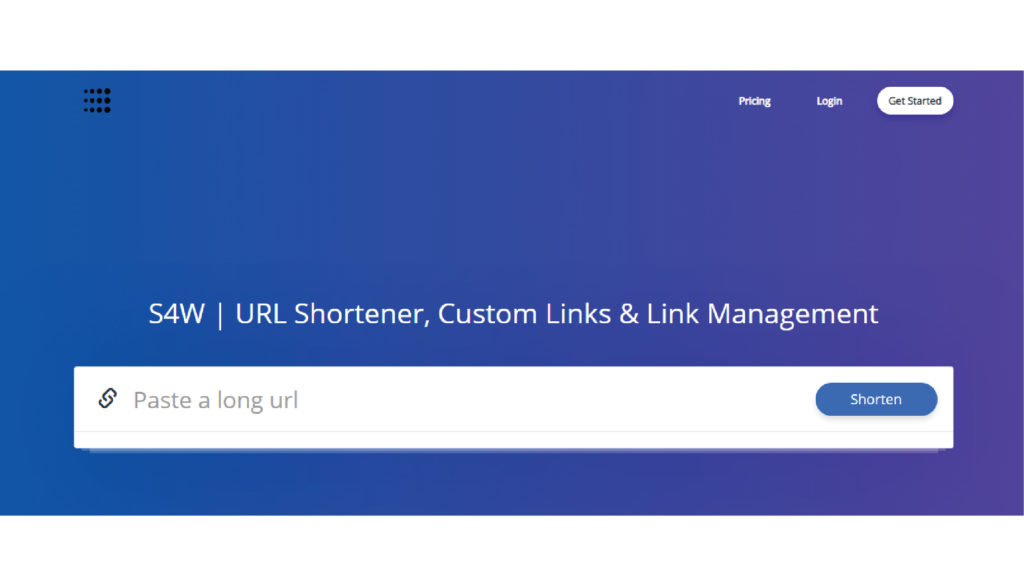 Bit.ly
There are tons of benefits you get when you use Bitly. With Bitly, you get the ability to create custom and encrypted short links, get data and analytics to the performance of your short links and also APIs that you can integrate with other tools and apps, such as social media and other digital marketing dashboards.
The biggest downside of Bitly is cost. It only allows users to create upto 1000 free short links per month. If you want link management, data and analytics, and other Bitly robust features, then a paid plan is necessary.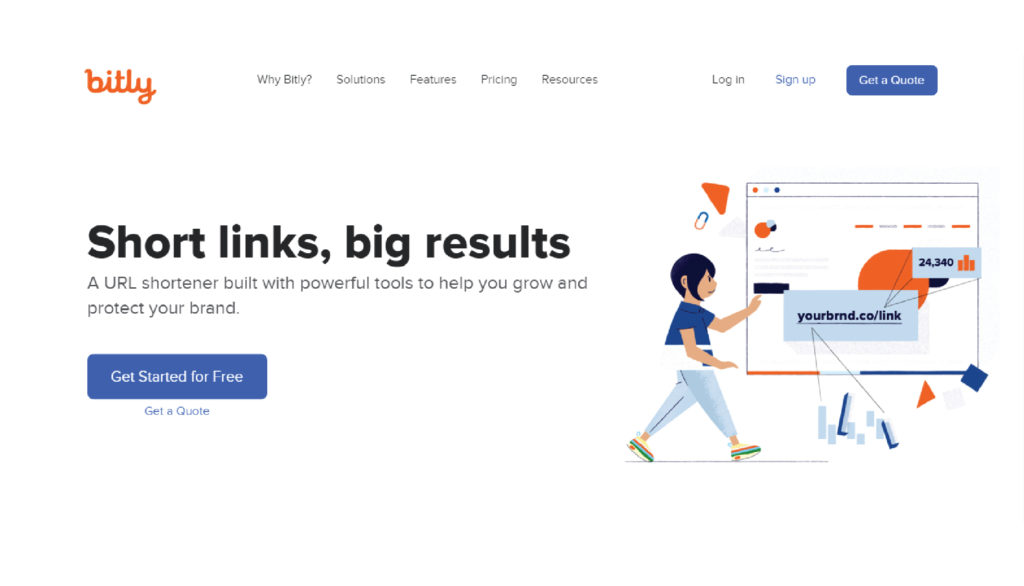 Ow.ly
Previously, Ow.ly was available as a public link shortening tool to everyone. However, presently it comes as a secured link shortening feature in the Hootsuite dashboard. You can create Ow.ly vanity URLs for your links along with your domain name with a paid plan from Hootsuite.
Rebrandly
With Rebrandly, you can create a branded short link of your own with a custom domain—even with a free account which is the USP of its brand, Its appeal is slightly unique. Rebrandly believes that brands, whether it's a product or a person, get value out of customizing links to content that references them from all over the web. Also, Rebrandly features both tracking, optimization, and scaling tools in their variety of packages.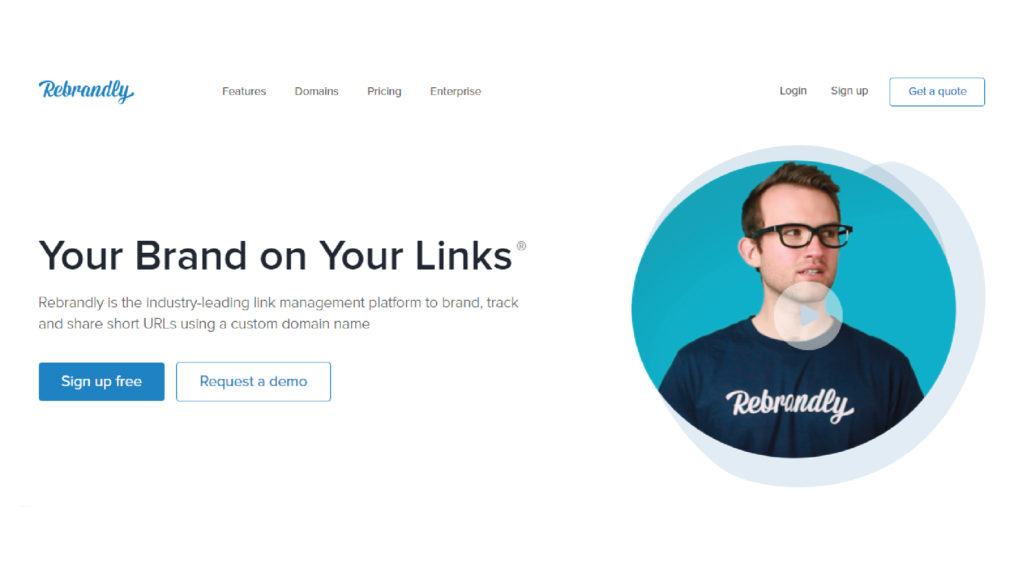 TinyURL
TinyURL was available to users even before Bit.ly and it does everything you need: create a tiny new URL. Customization is possible without logging in, making it an efficient option when you're in a rush to share a campaign or meeting link in social media or similar. One cool feature here: you can add TinyURL to your browser toolbar, so you can create shortlinks for whatever site you're currently on.
TinyURL offers several beneficial features even as a free tool, but it does not offer any type of link management or analytics features, which can be super useful and valuable for marketers. This makes it useful for only people who does not use link shortening as an analyzing criteria.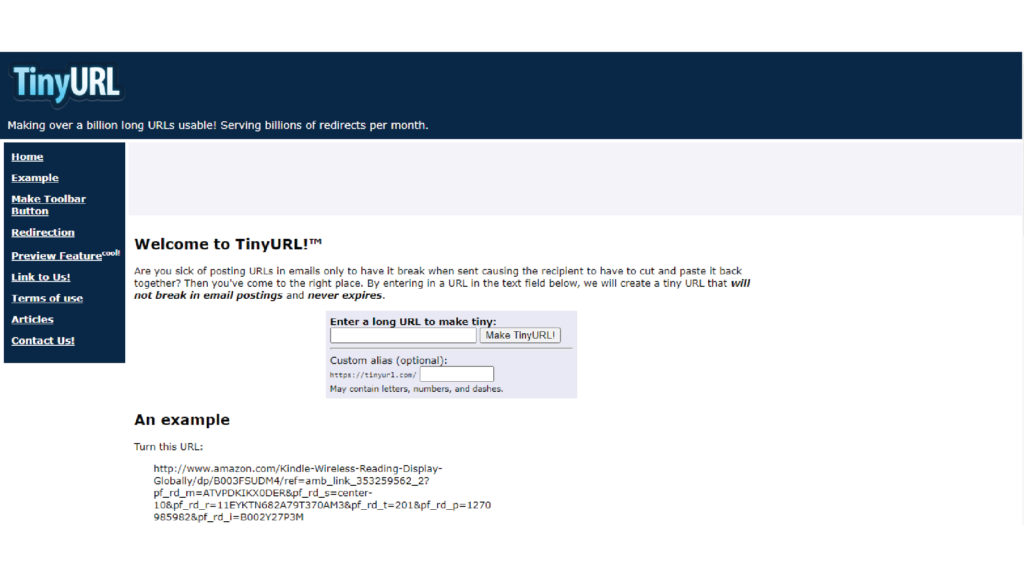 Bl.INK
BL.INK is a full-featured URL shortener service that can be used to not only turn long URLs into short ones, but also track the traffic coming from your links. BL.INK's approach towards free and premium plans are slightly different. Free account holders in BL.INK can generate 1,000 links, track up to 1,000 clicks per link, and create a custom domain to make branded links. However, for more service, you need to opt for premium plans. But the truth is, If you're a business in need of a full-service URL shortener and Bitly's enterprise-grade plan seems like overkill, then BL.INK is one of your best options.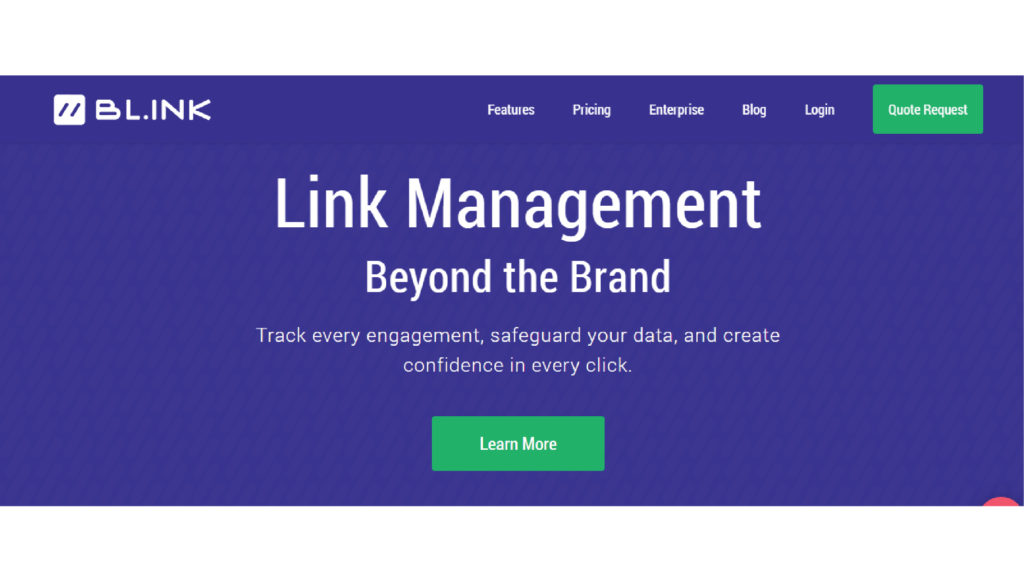 5 reasons you need to start using a URL shortener immediately
With the pandemic and lockdown of COVID-19 and people not moving out, digital channel of marketing communication has become the way forward. For marketers, there are so much to share on social media, mailers, video communications etc. In such scenario, marketers can greatly benefit from using link shorteners before sharing content on other networks. Some of the benefits may include:
Simpler, manageable and convenient
It's much simpler and manageable to share a shorter link than a long, complicated one. This especially matters in scenarios where your audience can't physically click your link. If you're doing a webinar, an online presentation or sharing a link directly with a your customer/audience, a URL shortener can help you create a brief, catchy short link that can be easily typed through a smartphone or web browser.
Performance Insights
One of the most important benefits of a URL shortener is the ability to track clicks on each link you share. Depending on the service you're using to compress web links, you can see a breakdown of visitors by demographics, such as country or gender. You can also tell which of your social channels or posts are driving the most clicks. This type of information helps companies develop better products and webmasters produce more targeted content.
Increased sharing
A shortened link is easier for your readers to click, copy, and share in their own post, which can help your content gain organic exposure on social networks. You can simply fit more links and content in less space with URL shorteners. Even more important is the rise of mobile smartphones, texting, and mobile Internet – it's far easier to text in a short URL than a long one.
Stronger engagement
Your audience is more likely to engage with a shortened URL, especially if it's recognizably associated with your brand. Shortened URLs can increase engagement by 39%, according to a data and report from Rebrandly.
Professionalism
Chances are, your audience is used to seeing content shared in the form of shortened links. In fact, this practice is so common that they may notice if you share a URL that hasn't been compressed. Long-form URLs can appear sloppy or untidy to audience members who are used to cleaner, shortened links.
Despite the useful qualities of URL shorteners, there are security concerns. A URL shortening service if gets hacked, could inculcate chaos for a brand across the web: destroying all links to their websites or in a worst case turning them into malware links. This and other possibilities may be frightening, which is why the need of innovations in URL shortener is necessary which can make URL shorteners faster, more secure, and more friendly to the users. To get important information on how we can help you with scalable and secure solutions to make your digital experience seamless, contact us. Stay tuned by following us in Linkedin, Instagram, Twitter and Facebook.
---
---