Reputation management originally refers to the various activities done that can help influence and control an individual's or business's reputation. So when it is about taking control of online conversation about a business, you can term it as Online Reputation Management.
Lets take an example! You represent a Furniture shop in Bandra, Mumbai. Someone looks for the keyword "Furniture shops near me and gets a result as follows-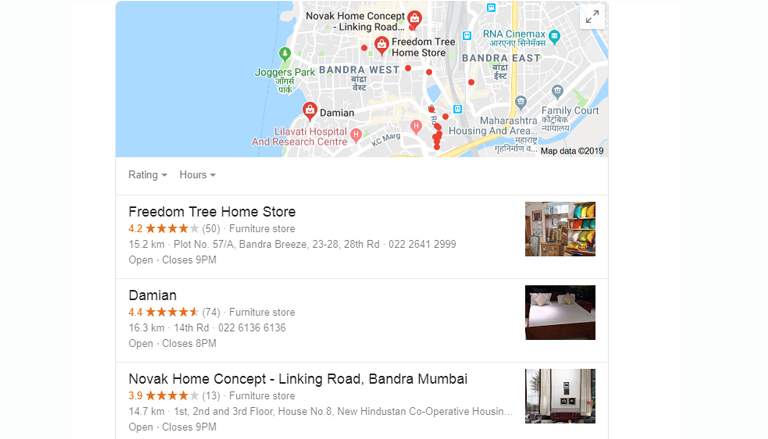 Definitely he would look for the options where rating is good, clear address, phone numbers and working hours are available. So briefly, ORM represents all those efforts made to get a company visible in front of its customer as a good company to go ahead with. It collectively includes all small and big aspects including listing the details, local SEO, Mobile search worthiness, ratings and positive reviews.
Many people perceive ORM as, appropriate social media content, good search engine ranking, public relations etc. Also, many users are still unknown about the implications of Online Reputation Management. However it is quite broader than that. ORM refers to the collective effort made so that people find the right thing when they look for you over the web.
The purpose of online reputation management is to create balance, counteract misleading trends, and allow you to put your best foot forward.
Benefits of ORM for small and medium businesses:
Managing Online reputation is never a onetime task. You have to dedicate time and effort to come up with strategies that has to be implemented on a regular basis to come up with striking benefits of ORM. Some of the visible benefits can be outlined as below-
Brand Credibility:
People trust a brand more when they see good opinion about it from other customers. A research says 83% people purchase products based on brand recommendations from others. Also, as per an observation people trust brands with good reviews rather the ones which comes on the top of Google search engine as a result of paid campaign.
Increased in Sales, More Profits:
When customers see good reviews about any product that they are evaluating, they are more likely to purchase the product. A research says an increase of 1 in the star ratings impact the business revenue up to 9% higher. Hence, you can consider ORM as a major driving force behind sales and profit growth.
Attract skilled workforce:
When it comes to hiring employees, ORM can be the most important factor. Because, in today's time employees are really careful before choosing a job opportunity for themselves. A good online rating about company culture, working environment, growth etc, help companies to attract skilled people and join them to embrace their culture.
Impact on Partners and Stakeholders:
Your well-managed strong reputation gains good first impression for your business among partners and stakeholders. It creates a positive brand recognition among external people which is very helpful when they evaluate your company for any sort of investment or partnership.
Top trends in Online Reputation Management in 2019
If you are a small company, you have to be everywhere in the web and also with a good reputation. Though it sounds great, but it actually involves quite a lot of work. You can check some simple professional tips in order to manage to your online Reputation Management.
Make sure to appear in the mobile search in Google:
It's quite self-explanatory, when we say you have to appear in mobile google search. However, it's important to note few more details on your availability online.
Store location
Working hours
Website and Social media
Phone Number and Email
Attractive pictures of Office, Products or similar
Create your strong presence in all possible relevant web platform:
There are a no of social media sites like Facebook, Twitter, Instagram, LinkedIn and many others depending on the business you are in. There are photo sharing sites like Pinterest, Flickers etc and video sharing sites like Youtube, Vimeo. You can leverage the strength of few or all such sites and post contents, pictures and videos regularly. You need to research on engaging content that can get you positive review which customers can refer at a later point of time.
Branding and Marketing Collaterals:
You can always plan to create online materials, social media profiles for various lines of product or solutions separately. It helps in creating separate identity for multiple business line and reduces the impact of negative reviews across product category
Regular Blogging:
Blog might seem passive, but represents an important weapon for SEO. If it ois implemented properly with the use of right keyword, then it helps rank the website for those keywords in the search engine. Not only it helps in ranking, but also gives your customers a platform where they can interact with you directly.
Listen, answer and apologize when necessary:
You have to believe in the concept "Customer is always right". There may be situations, where customer is negative about you, listen to the problems faced by them, if there is a serious bug, try apologizing and revert with a positive offering. If the customer seem to be unhappy for no reason, make sure to avoid getting into any arguments. Rather you need to handle tactfully. Also, making amendments for one's disappointment is a great tool to convert angry customers into positive ones.
Suppression or removal of bad reviews:
There is definitely a way to manually create online reputation instead of the organic ones. This can be done either by suppressing or removing bad content. Suppression can be done by creating more and more positive content, good reviews, images etc so that the negative ones get pushed back.
Sometimes, with few complaint boards, youtube and similar, it is possible to remove the bad reviews altogether by leveraging any terms violation clause or long term relationship etc. But this is possible when your company is an established player in the market and you share good partnering relationship with such sites.
Invest in tools:
There are many such tools available now which can record each and every online mention about your brand anywhere in the web. If you invest and implement such tools, it becomes easier for you to track your damaging source and take necessary action immediately.
But, this is not limited to investing in tools and reading online mentions. A great part of it depends on investment of time. The irony lies in how quick you are in responding to your customer queries and negative reviews.
Few important tools to help build your Online Reputation
Monitoring what people talk about you is the only way to maintain a healthy reputation online. There are several tools available that can monitor the social mentions about your brand, some of the best ones are outlined below
Google alert:
Google alert is one of the powerful tool offered by Google and is free to use. This is the most popular tool for brand monitoring and content creation.
Review push:
This is a tool that helps you to monitor both social media and online reviews in a single platform. They also offer a feature to set up replies directly from email through the email alerts sent by them.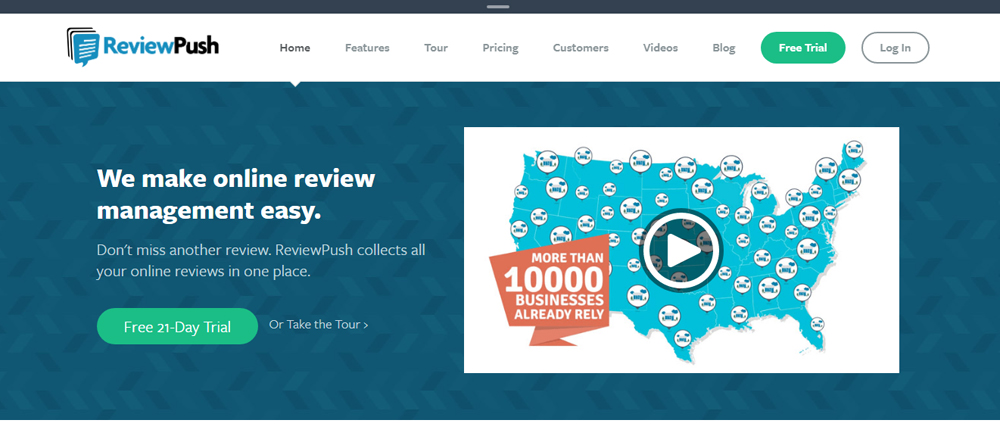 Reputology:
This is another ORM tool that help business and brands monitor, respond and analyze what customer talk about them online. The tool is helpful in providing location specific insight and also create issue tickets for any negative feedback found for easy management.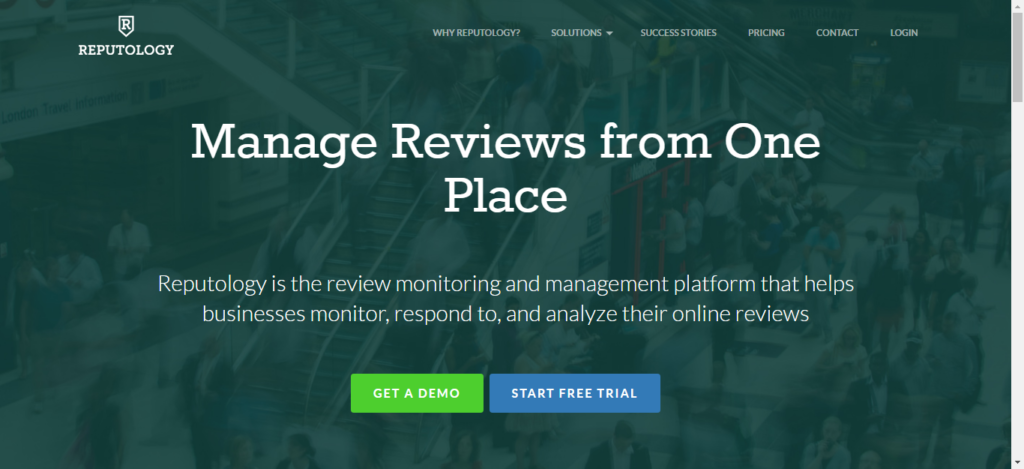 Reputation.com:
This is one of the powerful tools for Enterprise Online reputation management. It also offers services like business listing, location specific analytics, management and improvement of reviews etc.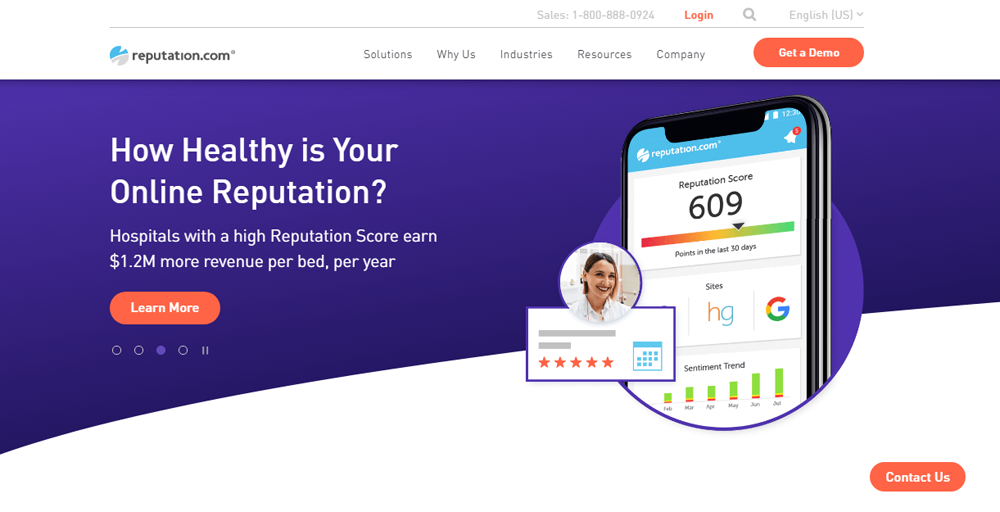 Sentione:
This represents an Artificial Intelligence based social listening tool which not only identifies your brand mentions and negative reviews, but also reply and communicate with them through Voicebots and Chatbots.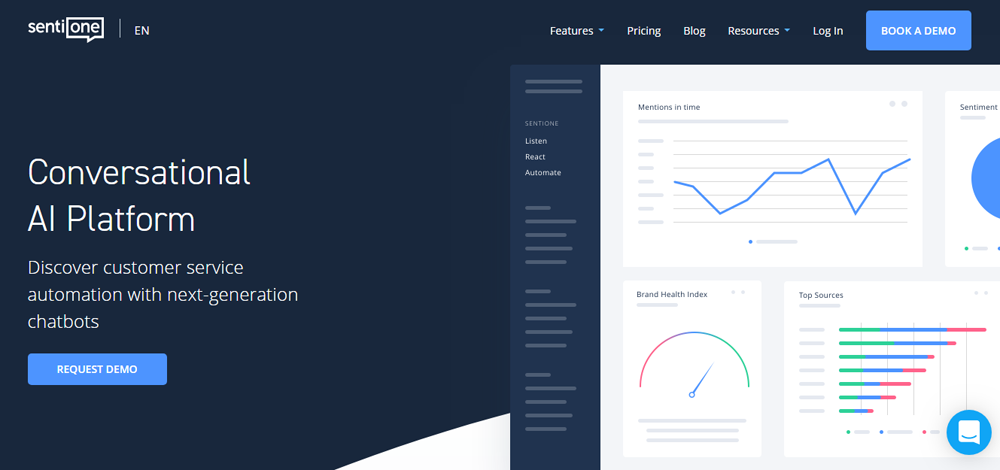 The popularity of online media has turned around the world of customer interaction, customer perception and related actions. A strong Online Reputation Management will not only keep your brand up in the online space, but also bring in new clients, sales and revenue. It will help a brand build strong trust among its existing and new customers and will be always beneficial in the long run.
There are multiple ways you can build amazing reputation for your brand and business, but the bottom line is, it needs investment of both time and money. However, you can leave such stress to our experts at TIKITECH and focus on real business. Follow us in LinkedIn, Facebook, Twitter and Instagram to know regular updates on our solutions and services. Subscribe to our website to get insights on trending topics on Web and Design.
---
---