Brand Consistency is the most important aspect of Brand building. With the available multiplatform marketing channels, you never know which platform your customers are active in. Hence, you certainly can't infer on choosing a single platform for all your marketing activities. What if your customers follow another platform?
Again, your message is going to appear in multiple channels both online and offline such website, video ads, Online banner ads, Print ads, brochures, newsletters, signage etc with multiple platforms, both in online and offline. To understand how you will achieve a consistent look across all media, we have to first get a detailed idea about what are the different elements to consider for a brand consistency and how it can impact your marketing efforts.
Importance of Consistency in Brand Marketing:
Did you ever started seeing an ad of any specific brand and immediately knew the brand name. Well!! We have some examples for you. Companies like Airtel, Vodaphone, McDonalds, KFC etc are the perfect examples of the same due to their consistency in marketing.
Such brands with consistency in every marketing channel creates a distinct brand identity for themselves and benefits from being conveniently recognized anywhere thus by gaining trust of their consumers. Some benefits are-
Creates Strong Brand Awareness
When customers see a particular pattern or format everywhere, they start trusting the brand and recognizing it. In such cases, It's more likely for even new customers to at least try a product or brand which they see everywhere.
Builds Trust through Consistency
For many companies especially in the banking and finance sector, Trust building is important. When customers see a specific pattern on your marketing behavior, such as similar logo placement, color consistency, messaging pattern, similar platforms, posting at regular intervals etc, they start believing in the brand and its professionalism. Thus, it helps in creating a positive trust in the customer's mind.
Increased Revenue
As per some report sources,
"Consistency in brand colors can increase recognition rate up to 80%."

Source: Medium
Since, Conversion directly depends on number of people view and recognize an ad, Brand consistency can definitely impact Return on investment and thus resulting in increased Revenue.
Major Elements that contribute to Brand Consistency
Now when you are aware about the importance of Brand Consistency, we need to know the significant elements to focus on.
A Professionally planned Brand Identity (Logo Designing)
The first step towards creating a brand consistency is investing in a professionally designed Logo. This is the foremost important element of any brand. Because a logo can help customers relate with the brand even though they don't see the name. Also logo is an element that is used on any marketing material such as- Website, Social media pages, email signature, any company related graphics, flyers, banners etc.
Logo also let us choose the further brand identity i.e- Primary and complimentary Colors that can be chosen in various other marketing channels.
Followed by a Logo design, it's important to maintain the consistency in your business cards, letterheads, envelopes, Folders etc. This helps create the standard Brand identity of your company which you can follow further.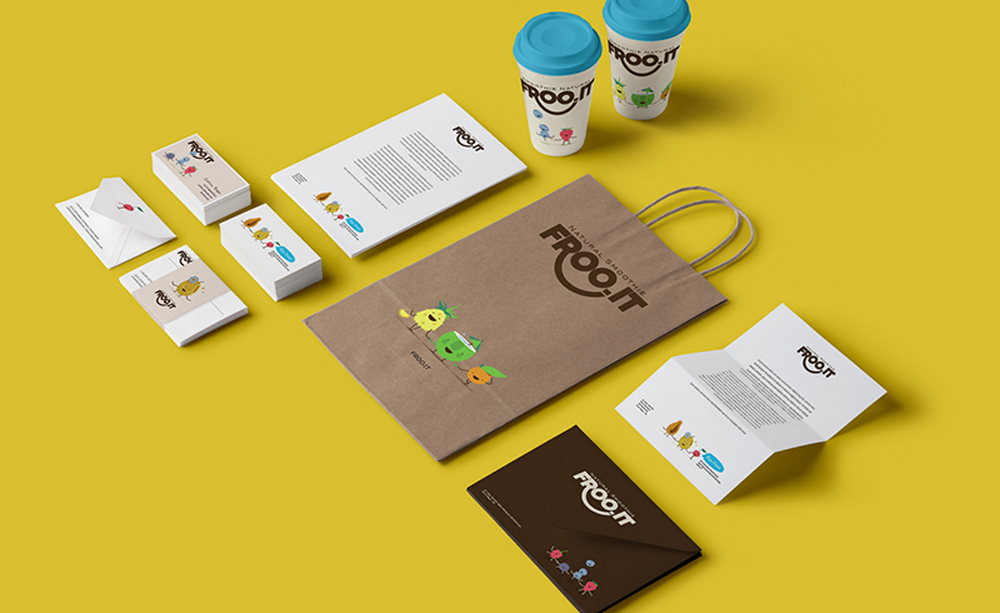 Set Brand Guidelines across multiple Marketing Channel
A brand guideline is like a code of conduct of your brand. It sets a standard about size, shape, color of logo, logo placement, dos and don'ts etc. Apart from Logo, Brand guideline also includes, all stationaries, banners, standees, online marketing materials and all similar channels where your company does marketing. Setting a Brand guideline document helps understand all people in the marketing team to follow consistency and standardized protocols in multiple marketing channels. As per a study, 95% of successful companies already have a set Brand Guideline.

Training on Branding Guidelines
With the growing need of marketing your products across multiple platforms, you may have many people working in different teams to handle varied functional areas. It's very important to have training on how to use the brand guidelines to create consistency in different channels. The training should fully focus on creating a consistent message for your customers throughout online and offline platforms.
Keep in mind both Online and Offline Channel
Brand consistency is not just limited to advertising or branding activities done by marketing team. It includes every department in your organization and all outgoing messages from your company. Hence, its important to make people in every department aware about the brand guidelines. Lets list out few such important areas-
Website
Company Applications
Social media Pages
Email Signatures
Id Card issued by HR
Company Entrance
All stationaries
Company Presentations
Such consistency is the only key to brand recognition and help you achieve a mark in customer's mind.
Key Takeaways
A seamless brand look for your company across multiple channels such as website, all social media channels, print advertising media, store front and on your product packaging will make your customers feel more familiar and comfortable with your brand, and will make them more likely to purchase from you again. Therefore, Our team closely work with brands to bring the perfect branding that they need for their customers through careful evaluation and analysis of multiple channels and their marketing requirements. If you want similar experience for your company and brand name, contact our seasoned professionals.
Subscribe us in Facebook, Twitter, LinkedIn and Instagram to get regular updates on tools and techniques required for your company to create brand recognition. Contact our representatives at TIKITECH to get professional support on branding activities specifically tailored for your brand.
---
---