By 2018, we are able to see a long list of marketing channels including both print and digital media. However, SMS might be a very niche segment in this whole bunch of marketing channel. But, this impactful medium of marketing can never be ignored. As per a research, over the last decade, monthly Texting has increased by 7,700%. Out of all SMS sent, 97% of the SMS gets opened by customers. The response rate of these SMSs is 48% as compared to 6-12% in case of email marketing. This can definitely create a clear understanding of how significant SMS Marketing is.
Now, in order to understand more details and include it in your marketing strategy, Lets understand few basics behind this Channel.
SMS Marketing Importance:
In recent years, with the emerging trends in social media, Chatbots, AI and all other technology advancement, it' s question for many, weather this 160 character long SMS is still in trend?
Well! Thanks to the Integration capability of messaging system in every device, app etc, SMS is still the king of all sort of mobile messaging for more than 2 decades so far.
A research found out few important statistics about SMS Marketing, which says- globally about 23 billion messages sent every day in 2018. 75% of the visionaries prefer to communicate about their appointments, coupons and deliveries via text message. Also, SMS reminder can significantly reduce missed appointments by 26%. Moreover, 66% of the business already using messaging service by the end of 2018. These numbers clearly signifies the role of SMS in business for SMEs and enterprises.
Important Trends in 2018
AI in Bulk SMS
Smart, Interactive and Personalized Communication:
Communication with customers has become smarter with the implementation of AI. AI Chatbots directly involves in the engagement with the customer and can also serve a number of customers at the same time. with AI, bulk messages are not short, simple text, rather they are more interactive. Customers can interact with the company through text messaging.
Also, for ecommerce or similar business, Bulk SMS service can keep customers updated and informed about their order, shipping detail, delivery slot etc. This makes customer feel more privileged and gives a personal touch to their interaction with your business.
Recently, Bulk message is able to integrate links and graphics by letting your customer search and explore what they are looking for. Hence, AI integration in Bulk SMS has opened up a smart way to stay connected with your customers.
Convenient Integration:
SMS APIs enable business to integrate bulk SMS service into their website or form data. This in turn, enable them to set transactional messages, run marketing campaign, set order status update etc. Once the integration is done, AI bots can manage the responses or even solve problems/query sent by customers. The backend needs to be checked and updated time to time to set up customer responses and make the interaction an effective one.
Cost Effectiveness:
Businesses save cost in terms of manpower reduction. Lot of manual work that has been handled by AI, no more requires human interruptions. The end to end business is now getting automated by enabling AI.
Diversified Content
Creation and Distribution of content needs to address the specific needs of your customer. You need to reinvent your content strategy to include more meaningful and interactive content that will directly assess the pain areas of your customers. Also, it's important to make the content with mixed media where though you talk less about your product or service, but provide meaningful video or CTA (in the form of link) which you can measure for effectiveness.
Also, the content needs to be more personalized which will talk directly about a specific peson rather than a general text message. Because, customer today look for companies who understands their action/ behavior and suggest them accordingly.
Industries important for SMS Marketing
e-commerce and online services:
Bulk SMS is very effective for e-commerce business. They can use the service to send out coupons, discounts, special offers, promotional content from any brand or related stuffs to a larger audience. Also, they can send personalized messages for order update, delivery details, payment confirmation, refund status etc.
Banks and financial Institution:
Text messaging is very popular in finance and banking especially to send various alerts such as, balance, account debit/credit, OTPs, any unexpected activity on the account etc. Banks also use SMS service for credit card selling, reopening of withdrawn accounts etc.
Hotels and hospitality:
Hospitality sector is the major user of bulk SMS services. They can use it to maintain a continuous relationship with their valuable customer. Restaurants and Hotels can use bulk SMS to send out offers, Deals on special occasions, weekends etc. Hotels can integrate their appointment desk to confirm room booking or table booking and can collect feedback from the customers on their service.
Tours and travel:
Traveling industry use bulk SMS to inform travel details to its customer. More importantly, it's useful for sending last minute changes in booking, flight schedule, cancellation etc.
In addition to these SMSes, travel industry also tries to give suggestions, offer on a particular route, and coupons for specific days etc. to their customers.
Real estate:
Real estate companies gain major benefit from bulk SMSes. Starting from a pre-launch till its completion, they deliver multiple messages about offers, deals etc. This not only help customers know about your projects and their advancement stage, but also helps in increased conversion rates.
Healthcare industry:
Healthcare industry use bulk SMS to take, confirm and remind about appointments.
Recruitment firms and HRs:
Recruiting agencies mostly use bulk SMS to attract applicants for any job interview. They are useful for creating alert for any walk in interviews.
Steps for an SMS Marketing Campaign
Though the cost involved in SMS marketing is pennies per customer especially when you are doing a bulk SMS, but it's important to do the due diligence before jumping in. We can look at all the steps carefully for a successful Marketing campaign execution.
Collecting Mobile numbers: The most important step in any business is to first collect the numbers with customer's permission. Make sure you send a very limited no of SMS over a period of time. Offers, Coupons, Deals should be sent to customers who have given explicit permission to do so. Also for your customers, regular updates.
Proper provisions in Place. Provisions like easy unsubscribe or easy opt in should be there so that when people unsubscribe, their data is deleted from the database and they are not a part of the next SMS campaign
Setup, create and run the campaign: Once all the data and due diligence is in place, you can setup, create some meaningful content and start executing the campaign. Also, make sure the 3rd party agency who is running your campaign has all the measures to track the effectiveness and ROI in your campaign.
Few useful SMS Marketing Tools:
They are the most interactive marketing automation tool that can give a multichannel platform for all campaign. With this, you can also manage responses that are sent on ongoing campaigns
Mozeo, like Hubbion, provides a multichannel platform and work on a subscription model. Customers only pay for what they have used.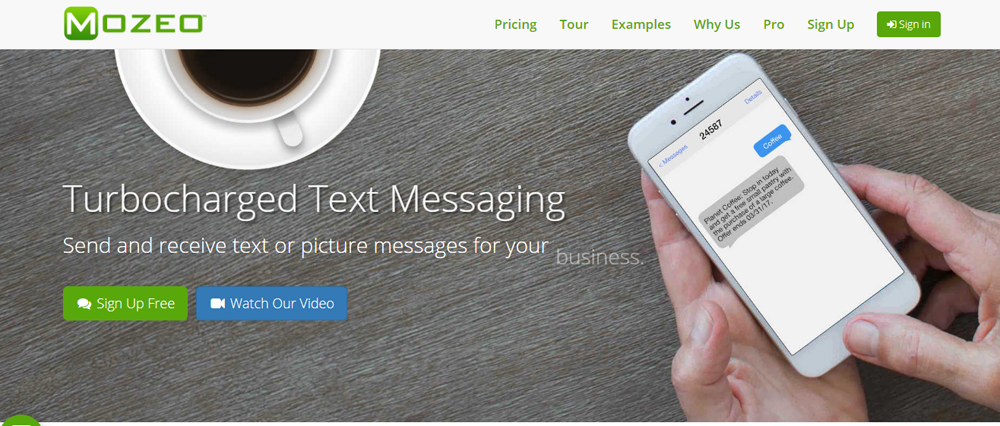 They offer a platform for all size of businesses from SMEs to bigger enterprise to execute end end bulk SMS marketing campaign.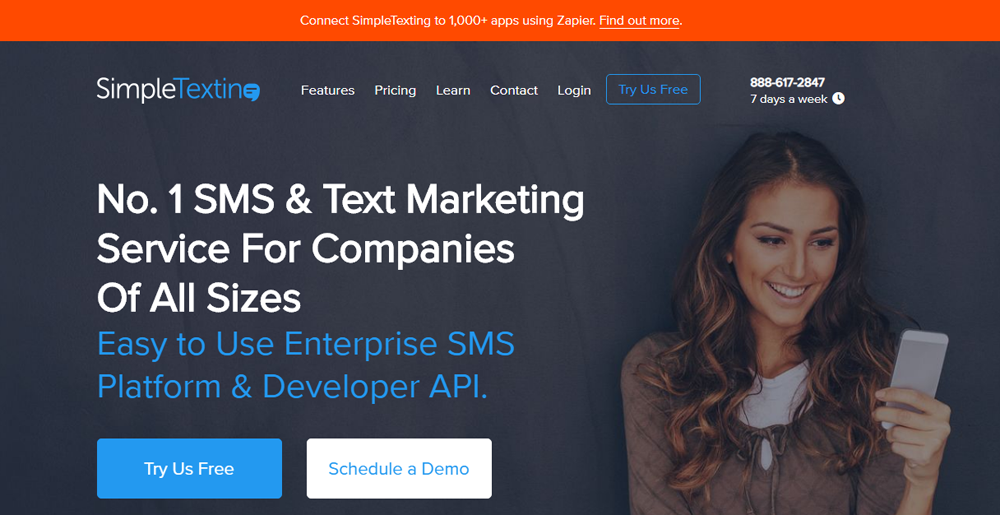 This is a very useful tool and follows the Can Spam act. The tool is good in terms of keeping constant follow up with your customers. Also, it manages contacts, reminder and wishes on birthdays, anniversaries etc.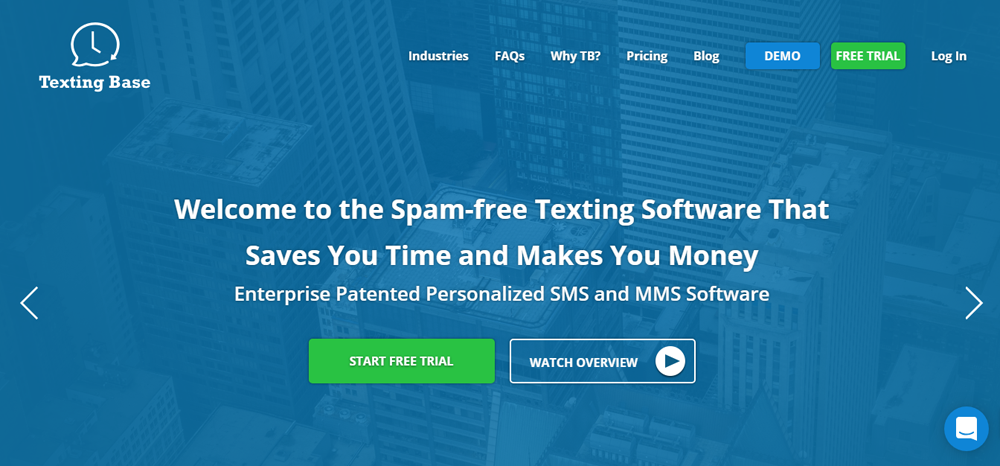 They offer a strong marketing automation platform along with a dashboard to measure effectiveness or ROI for each of the campaign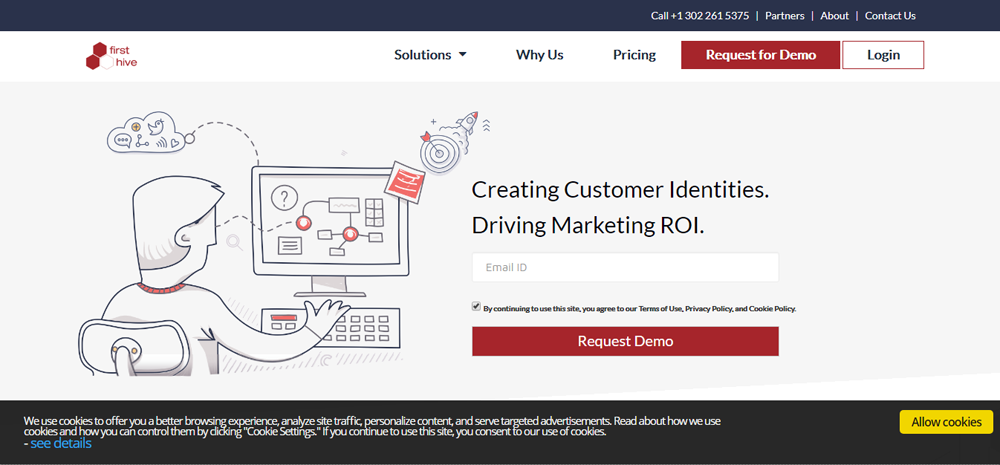 Its an easy to use affordable SMS Marketing platform that can provide end to end solution for your SMS marketing campaign.

Final Thoughts…
The core objective behind all technological advancement is to increase quality and ROI and reduce human effort. SMS marketing along with AI has proved itself as a boon to almost all type of business and all industries. The center of all these activities are customer and their response to the activity. Hence, all the efforts revolves around effective execution to maximize ROI. In order to get the successful execution of your SMS marketing strategy, the only secret is not to compromise on any of the steps and implement it with proper due diligence.
We are a digital agency who provide end to end solution for all your web and digital strategy. For more information on how to make a successful campaign to head start your business or get the campaigns done by us, contact our experts anytime. Subscribe us and follow us on Facebook and LinkedIn to get regular updates on latest technology advance
---
---