On any given day, we see at least 10-15 emails in our mailbox. Sometime, it's interesting to open few of them, but most of the time we leave it unread. From the tone of it, it seems email marketing might not be an important aspect in a B2B or B2C marketing strategy point of view.
But it's surprising from research that states- among other marketing planning, email marketing is the one plan that generates maximum ROI. Every day, out of 100s of emails, the ones that the customer choose to open, leads to conversion in the most convenient and cost effective way.
As per a research by The Radicati Group, Inc, total number of emails sent on any single day is an average of 281 million for the year 2018 and is used by only half of the population. The average number of emails is expected to grow more than 333 million/day by end of the year 2022.
Important Factors to consider for effective email marketing
It's very important to check each and every aspect of the email you are sending. A Crisp, clean and meaningful email conveys the message clearly and gain more responsiveness. Here is a list of few of the best practices for a successful email campaign.
Build, Segment and Arrange your Subscriber list:
This is the most important step in your email campaign process. Data of subscribers can be collected in many ways. We can put sign up forms in the website, in the ads we are running on social media or through incentivizing. Sometime, companies collect data offline through events and business cards.
Data collected through any of these ways can create a database, but the most important thing before starting any campaign is to take the customer's consent.
Once your List is ready, then it's important to segment them into categories based on their behavior and send emails that suits each category. It not only makes your campaign effective, rather makes it more responsive by sending right message to right people.
Quality Content:
Email marketing is nothing, but a content marketing. Your content really sells. Few guidelines can be followed-
• Use of quality and engaging content.
• Use of responsive images. There might be situations when images don't get downloaded in the email. Make sure to put Alt attributes and proper redirection for every image used in the email template.
• There should be a flow and consistency in the email design. The visuals should match with the visuals used in other channels. It makes it easy to Connect with the brand. Fonts used should be similar everywhere.
• Use short paragraphs to make it more readable.
• Keep call to action at various steps to measure the effectiveness.

• Frame the benefit that customer is supposed to get out of the email. Best practice is to drive the content flow for a single benefit rather than a generalized content. The message should speak loud and clear about the one benefit which you want to share.
Keep it out of Spam:
All your effort fails if the email goes to the SPAM folder. If you want your email to see the light of the day, it's important to stick to the CAN SPAM Act regulations. Every country has their own regulations on spam mails. Check a brief Guideline from Mailchimp.
Apart from the regulation, sometime your content is responsible for going into the spam folder. Use of subject lines in uppercase, use of sales like keywords more often, absence of alt attributes, subscriber list with wrong email ids or higher bounce rates etc can also lead to put your email in the spam folder.
Mobile friendly Optimization:
As per a research data from Google, more than 70% of people read their email in a mobile app. Hence, it's very important to test your email for mobile readability optimization. All the links should be tested before sending in a mobile device view.
Easy Unsubscribe:
Your email should have a direct link to unsubscribe. It helps you managing a good effective subscriber base and prevents annoying people from unwanted emails. Else it increase the chance of reporting you as spam by the subscriber and it affects your future email campaigns.

Track your Data:
Thanks to Internet Marketing!! you can track the effectiveness of all your efforts in any kind of online marketing. Tracking your data enables you to check the type of email to be sent to the subscribers, important list of subscribers, time of the day when they open the mail, clicks on the Call to action buttons and many more parameter. It helps to tune up the future marketing strategies and focused group.
Marketing vs Transactional Email
Email marketing might include all emails coming from various sources to a client's inbox, but we can broadly categorize into 2 categories.- Marketing emails and Transactional emails.
Marketing emails are the one that are sent to customers for conveying ongoing promotions or product highlights. It can also be an introductory mailer about product and service of the company or benefits extended by them in the form of offers/coupons/deals.
On the other hand, transactional emails are the ones which are triggered and sent as a part of coding in the email marketing tool/ESP. These are mainly the confirmation email, password reset emails, product purchase receipt, service receipt, purchase reminder for the products left in the cart etc. Most of the time companies use such automated emails to upsell, cross sell or inform about any personalized offers.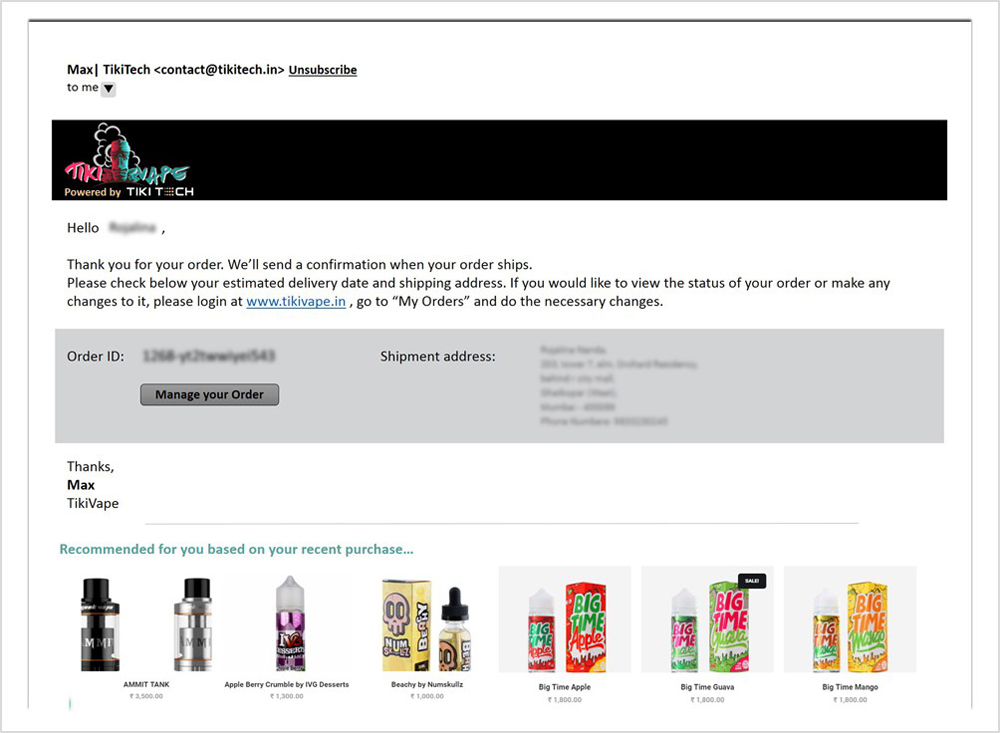 Tools for Email Marketing:
There are several tools available that can be used to create email campaigns. These tools allow a variety of options like Subscriber segmentation, Ads, Landing pages, Mail Templates and themes, Social share and many other automation features.
3 of the most used options are-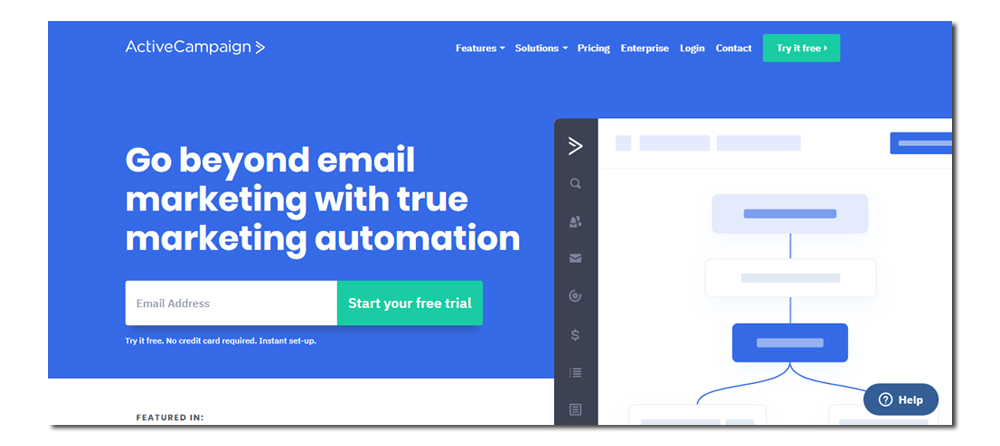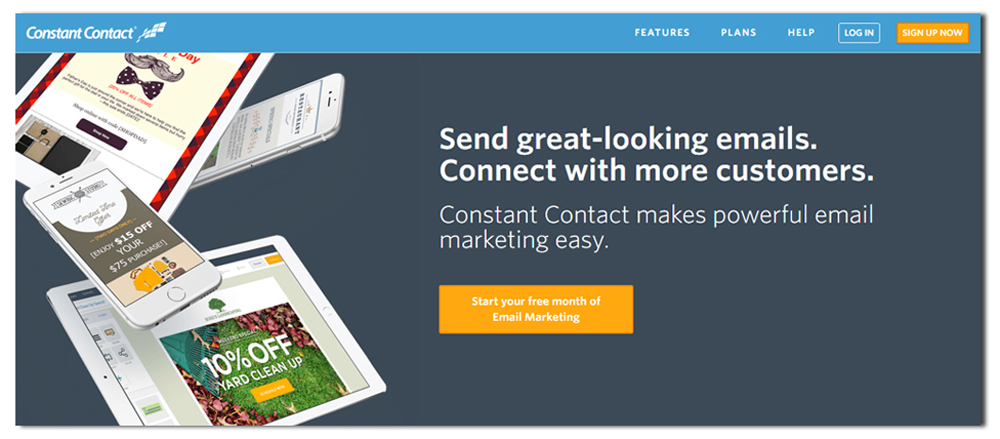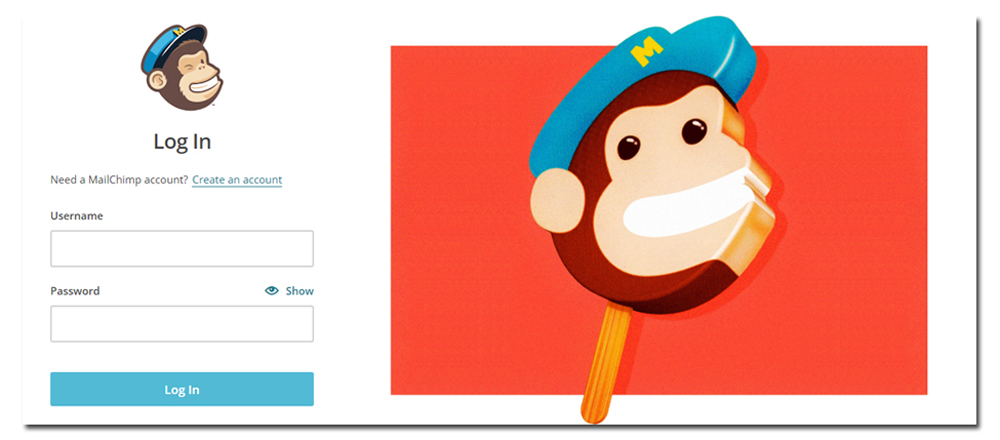 There are a number of other options like Converter Kit, Aweber, Getresponse, Send Grid etc available. All these tools offer both free and premium packages with varied functionality.
New regulations and Impact on Email Marketing:
With 2018, GDPR and its impact in business operations, is making headlines.
GDPR stands for the General Data Protection Regulation. It's the new European privacy regulation that regulates, the way a company takes care of its customers data.
GDPR applies to all business and establishments in the EU. It has given rise to an era of Permission based email marketing. Let's take 2 cases for new and existing customers.
For Existing Customers:
If the customer has opted in for your email prior to May 2018(Before GDPR came in), you have to take their permission again. You can send out an email campaign to ask for permission again. Based on the response you get, you have to reform your subscriber List. Though it's very likely to lose 90% of subscribers with this, but assuming a positive result you have to go ahead with a similar campaign to get the permissions.
For New Customers:
For the new subscribers, you have to take explicit permission. The GDPR regulation states-
"The request for consent must be given in an intelligible and easily accessible form, with the purpose for data processing attached to that consent. Consent must be clear and distinguishable from other matters and provided in an intelligible and easily accessible form, using clear and plain language. It must be as easy to withdraw consent as it is to give it. "



Source- https://eugdpr.org/the-regulation/
Here is an example of getting explicit permission for marketing.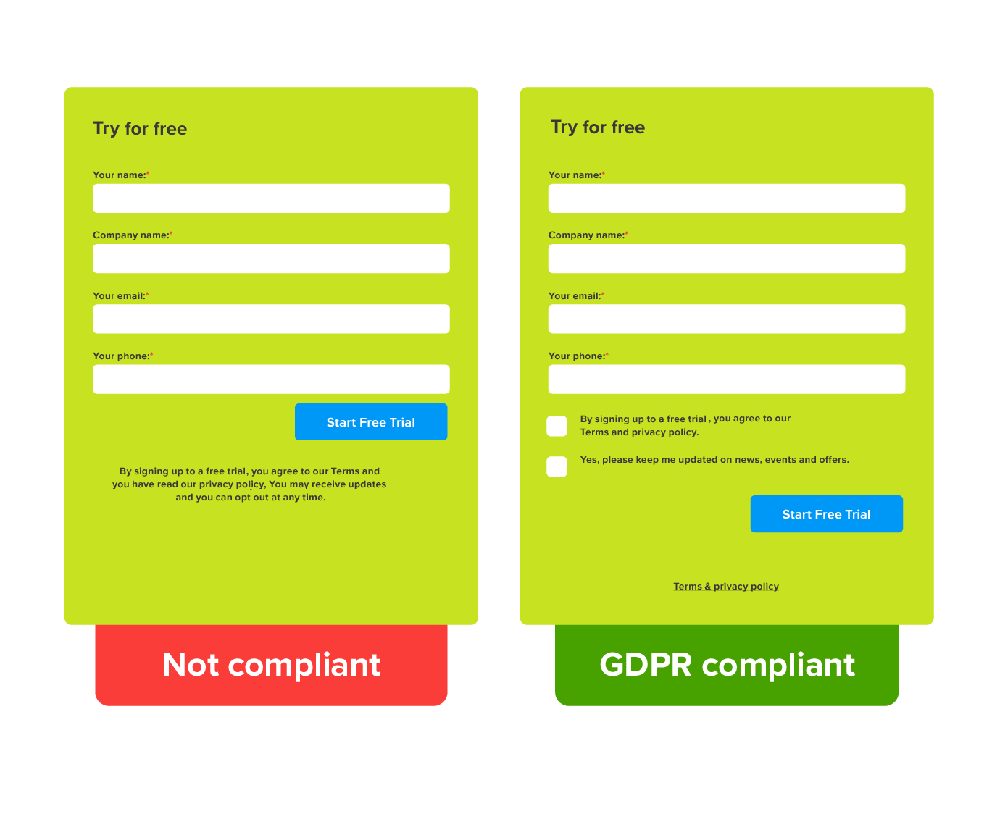 After getting the information on opt-in for marketing offers, the next step is to have a GDPR compliant solution in place where their consent can be recorded. This system records the time when the consent was taken for security purpose.
GDPR also affects the marketing automation and decision making. The "Right to Forget" regulation let the customer choose if they want to unsubscribe after few emails from you. And, you have to let them go.
This calls for a mandatory process of Double opt in.
With Double Opt in, once you get explicit permission to send marketing offers, you are required to send a confirmation mail to inform them about the Opt in consent. It has both the good and the bad side.
On the brighter side, you will know the responsiveness of the subscriber, thus the open rate of your campaign will increase.
On the other hand, the subscriber list may drastically reduce. The percentage of people responding to a follow up mail even decreases, thus reducing your total subscriber list.
Though Double opt in is not a mandatory requirement under GDPR yet. But in order to have a GDPR compliant solution in place, it's one of the necessary step to be taken by all companies.
In a nutshell…
With the new regulations and changing market trends, email marketing is becoming stronger marketing tool. When you have the options to reach only the relevant subscribers, your marketing strategy needs to be very specific and clearly aligning with the objective. It's not just for having a good open rate, but to connect with your client on a personal level. And that's the only way you can nurture leads and assure conversions.
If you have similar query for your business and need help from our experts, you can contact us. We, at TikiTech, create amazing designs for web, email, logo and all marketing related documents. We also excel in web and app development.
If you want to get informative content on the most trending topics, subscribe us and follow us on Facebook and Linkedin.
---
---