Type of Mobile apps
Native Mobile Applications:
Native apps are the normal applications in a smartphone, coded with a special programming language such as Java for Android and program language C for iOS. Such applications are faster, with more security and greater reliability and can run without an internet connection. Most of the gaming apps are Native apps. These apps are really expensive to develop and they are confined to single operating system. If a company wants to have native apps on all possible platforms, they have to create duplicate versions of it for each of the platforms.
Web Applications
Web apps are the applications, stored on a remote server and accessed by or delivered to the client over a browser interface. They include the webmail, online retail sales and online auction.
Hybrid
It's a combination of best of both Native and web apps. They are like any other app in your smartphone. You can install them from the app store. They are hosted inside a native app and utilizes the website's mobile view. This helps them to access the mobile phone's hardware like camera, address book etc. The Hybrid mobile apps are built with a technology like HTML, CSS and Javascript.
Mobile App trends in 2018
On-demand apps:
Mostly, On-demand apps are the ones, created to make our life easier. They are mainly popular for getting services near us delivered at our doorstep. Example of few On-demand apps are- • Spa service apps • House Cleaning Services app • Food delivery services app • Cab services • Grocery/vegetable delivery service • And many more such service delivery options Few Examples can be Ola, Uber, BigBasket, Zomato etc
Virtual reality/Augmented reality apps:
They are the special programs that integrate digital visual content into user's real world environment. Mostly these are the apps provided to us by various gaming industry. Pokemon Go is a popular game and is a perfect example of this type of trend in the mobile apps.
Wearable apps:
These apps are still at their inception stage but going to be the ruling trend in the coming years. Apps like Alexa is a great example of IoT and wearable apps which can connect with your smart TV, AV, Refrigerator etc and can control through voice assistant.
Mobile Payments:
There are a lot of discussions going on over Cashless transaction. This in turn, gave rise to wallet and payment app. Customers use these Mobile Apps to make payment for various bills, utilities, store purchase etc. Global Mobile payments have crossed a whooping 700 billion $ by the end of 2017 and the rise is by 500 billion $ in the last 4 years. Hence, this segment can't be avoided in Mobile Apps development trend. Few examples could be Paytm, Mobikwik, Amazon pay etc, UPI, BHIM.
Enterprise Apps:
Enterprise Apps are the ones, designed to operate in a particular environment of business such an enterprise or government. As per the nature, they are complex and scalable in order to accommodate growing customer needs and numbers, keeping up with the new changes across enterprise.
Android Instant Apps:
Instant apps are the ones, accessed without the requirement of installing the original app. Also, Once you use the required features of the app and want to close, you can clear the data used by the app. Google Play Instant offers people to tap to try an app or game without installing it first.
Progressive Web Apps:
They are the web based applications which can load like regular web pages or websites. At the same time, these apps can offer the user various app like functionalities such as working offline, push notifications, and device hardware access. Also, these apps are mainly available for native mobile applications.
m-Health Apps:
As per a study in 2017, there are over 120,000 number of mHealth apps which can provide information on your health related things. Gone are the days when these apps used to provide your number of steps walked or take appointments. 2018 is the era, when smart m-health apps(EMR apps) trending in and they can take care of your medical history, can suggest you for health checks, can find the best healthcare provider and can give you a track record of your medical expenses.
Cross platform Apps:
They are the most popular apps which are compatible with multiple operating systems. As a result, the complexity is building a backend that works across multiple platforms. These type of apps are useful for enterprises, MNCs, Banks for making their app available for all users across platforms.
Top Mobile App Development Tools in 2018
It is an open source platform and enables development of native mobile apps from a single Javascript codebase. It is available for mobile application on Android, iOS and Window UDP.
They are one of the top app creator and offer services in Android, iOS and Windows platforms to create and monetize mobile application for your business.
This was originally developed by Nitobi and rebranded by Adobe systems. They have an open source version of the software known as Apache Cordova.
Xamarin is owned by Microsoft and acts as a very useful tool for Cross platform apps.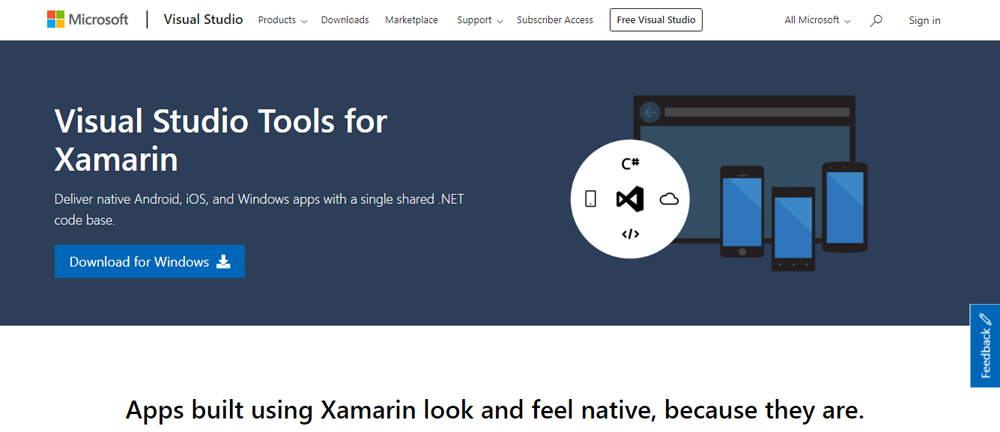 A very useful tool used for creating multi-platform native mobile and enterprise apps.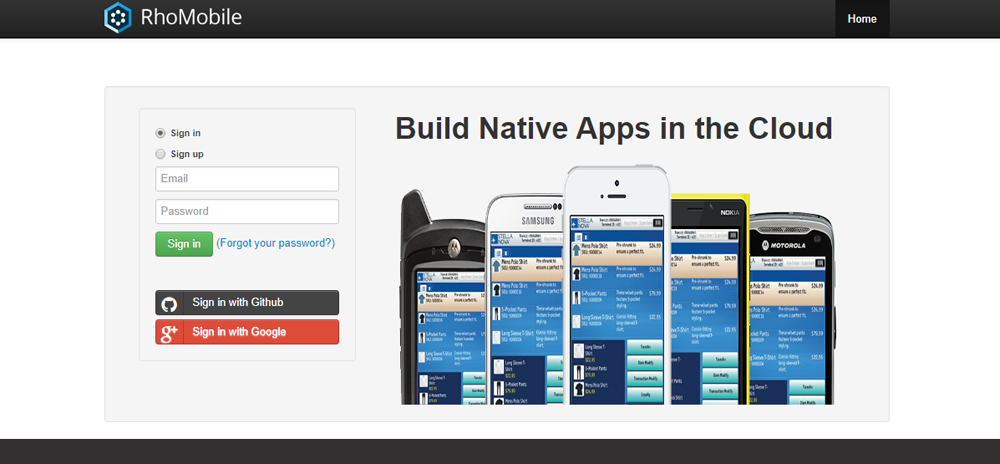 Its an open source platform for developing app and is available for android and IoS operating systems.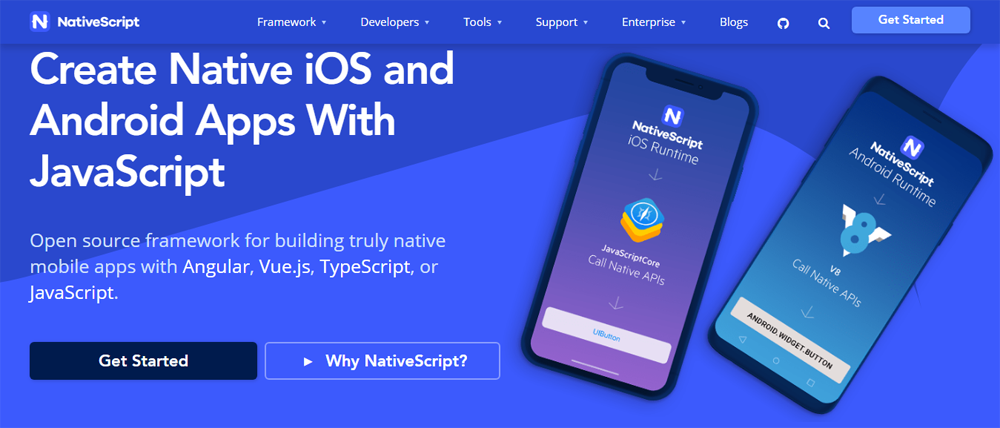 Other than these, there are a no of tools such as

Sencha Touch

,

Kony Mobile platform

,

Codename One

etc which gives user seamless experience in creating various types of Apps. They offer limited option with their free version. Hence,  full functionality can be obtained in the premium one. Mobile apps have gradually become important and necessary for all businesses in terms of customer engagement, customer retention and customer satisfaction. But the best is always yet to come in the tech industry. It not only brings excitement and innovations, but also solves big problems and change lifestyle on a grand scale. If you want to make your business stand out in the competition through interactive app designing, you can contact the creative minds at

Tiki Tech

. Subscribe us and follow us on

Facebook

and

Linkedin

to get regular updates on various trending tech threads.

Mobile apps are the common buzzword for anyone with a smartphone. Did you ever try knowing what exactly they are. In technical terms, Mobile apps are the computer programs designed to run on mobile device such as phone/tab or a watch. Talking about the usage, we use them in almost every step of our life, from morning till evening. We use them for music, Alarms, Work out, Reminders, Shopping, Banking, Payments, socializing and what not. We are connected to our phone one way or the other every minute of our life. Hence, it seems important for us to dig little more and find out some important facts about it.
---
---