It's over a decade since cloud computing is in practice. With numerous inventions and innovations in the cloud computing, Cloud servers has taken place over the past decade, There are companies still evaluating whether to choose a Cloud Hosting solution for their business or not.
Those who understands it, leave their concerns of complicated IT infrastructure like Security, Backups, Storage, and Maintenance etc. to the Cloud and focus more on the business at hand.
Choosing the right Cloud Hosting can be tricky and it largely impacts the cost and ROI of your business.
As of 2018, the major share of the Cloud Hosting Market is dominated by 4 players namely Amazon, Microsoft, Google and IBM. The heavy investment need and the technical expertise in innovation makes it difficult for other players to even come nearer to these 4 players.
Amazon was the first successful Cloud Service Provider in the market providing servers and cloud hosting since 2006. Amazon Web Services provides a cost effective, Flexible, Reliable, Scalable and high performance infrastructure platform that powers thousands of businesses in 190 countries in the world. They are the market leaders since a very long time and are far away from competition from other players.

The advantage with AWS is that their powerful portfolio includes more than 90 AWS services from data warehousing to deployment tools and directories to content delivery tools.
For new or less experienced cloud users, Amazon has launched another cloud service "Lightsail". It gives the flexibility of building a template by offering a variety of operating systems, applications and stacks. It also provides the users with a reference for all of their application programming interfaces and documentation needs.
They have an on-demand utility availability and a Pay-as-you-go pricing structure which makes their solution flexible for small business owners with changing business requirements.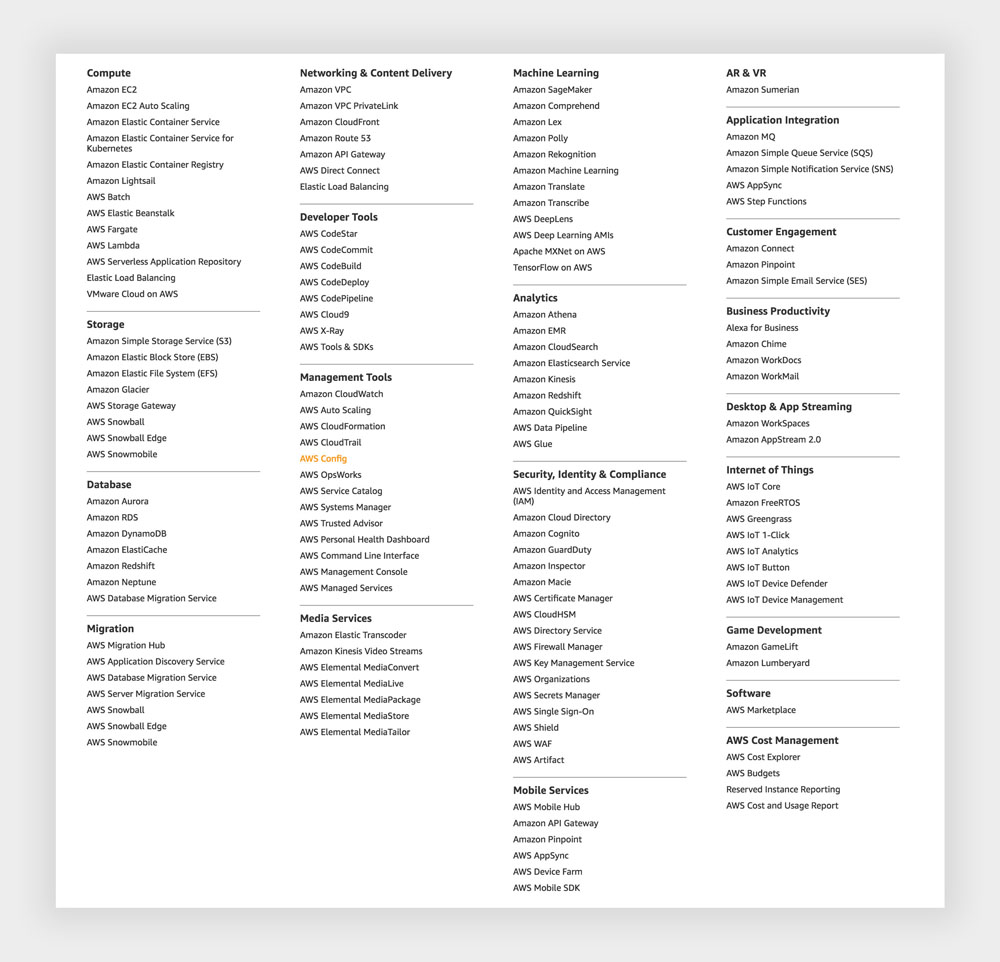 Google cloud Platform is a suit of cloud hosting services offered by Google infrastructure. Though they landed up in the market slightly later than AWS and Microsoft, they offer services like compute, storage and databases, Networking, Big Data and Internet of Things (IoT) and Machine learning.
The core cloud computing products include Google Compute Engine, Google App Engine, Google Cloud Storage and Google Container Engine. Given the strong background in Analytics, Google's Cloud Platform offers 3 key features as their USP. i.e Future proof infrastructure, Very powerful Data and Analytics and lastly the open Source Codes(Server less).
They offer a flexible pricing model. Especially the "per minute" payment structure in the Pay-as-you-go model is a hit for them.
Being a late player in the market they are yet to become the market leader and share a very low volume of client so far. But they are the most flexible players with maximum no of discounts and flexible contracts. Their consistent development into IaaS, increased number of Data centers etc are few of the highlights of their current roadmap towards excellence
Azure was announced in 2008 in the name of "Project Red Dog" and launched in 2010 as "Windows Azure" before getting renamed as Microsoft Azure in 2014.
They offer a vast range of services into Compute, Mobile services, Storage Services, Data Management, Messaging, Media Services, CDN, Dev tools, Management options, Machine learning and Internet of Things(IoT).
The main strength of Microsoft lies in the computing and their large range of tools and utilities. The Microsoft Azure can integrate with the tools and utilities very easily and gives an all in one solution to the enterprise. Their testing and development tools ranks higher than any other provider.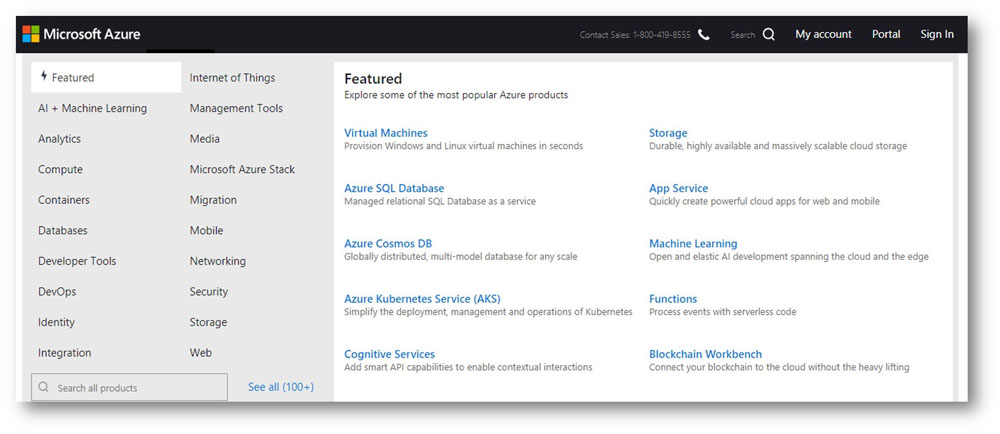 Also, their hybrid cloud fosters communication between the Azure Public cloud and on premise Azure stack components  
They also include Per minute payment flexibility in their Pay-as-you-go model which makes them unique as compared to other Public cloud service providers.
IBM is a newer player as compared to other service providers, but experienced a major revenue growth by its offering into Cloud( PaaS, SaaS and IaaS), Security Services and Advance Systems like IBM Watson. They have their offering into multiple verticals like Storage, Compute, Database Networking and Internet of Things(IoT)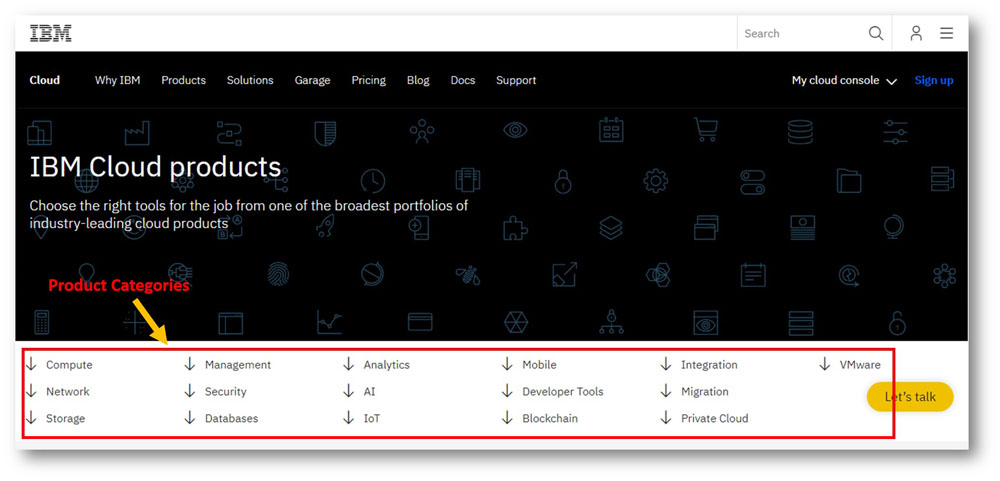 Also, IBM acquired SoftLayer Technologies Inc in the year 2013 to make the cloud computing solutions easier and faster for their clients. With this strategic association,  IBM came up with a portfolio of high-value private, public and hybrid cloud offerings, as well as software-as-a-service business solutions  
IBM has also come up with IBM Watson solutions such as Client Engagement Advisor in the cloud, superior solutions such as IBM Pure Systems and Smart Cloud Enterprise+, as well as mission critical cloud services for SAP.
IBM also started is 1st Softlayer Datacenter in Toronto and post that invested more than $7 billion in 17 acquisitions since 2007 to accelerate cloud initiatives.
On the Pricing Strategy front, IBM started the concept of price reduction which later was followed by Google and Azure. IBM offers a flexible Pay as you use plan for its Cloud Object storage Flex.
Summary of the Cloud Hosting Products by the 4 CSPs 
Though all the 4 CSPs we discussed here, provides more than 100 different Cloud hosting products and services in different categories. Few of the important categories and their products can be summarised as below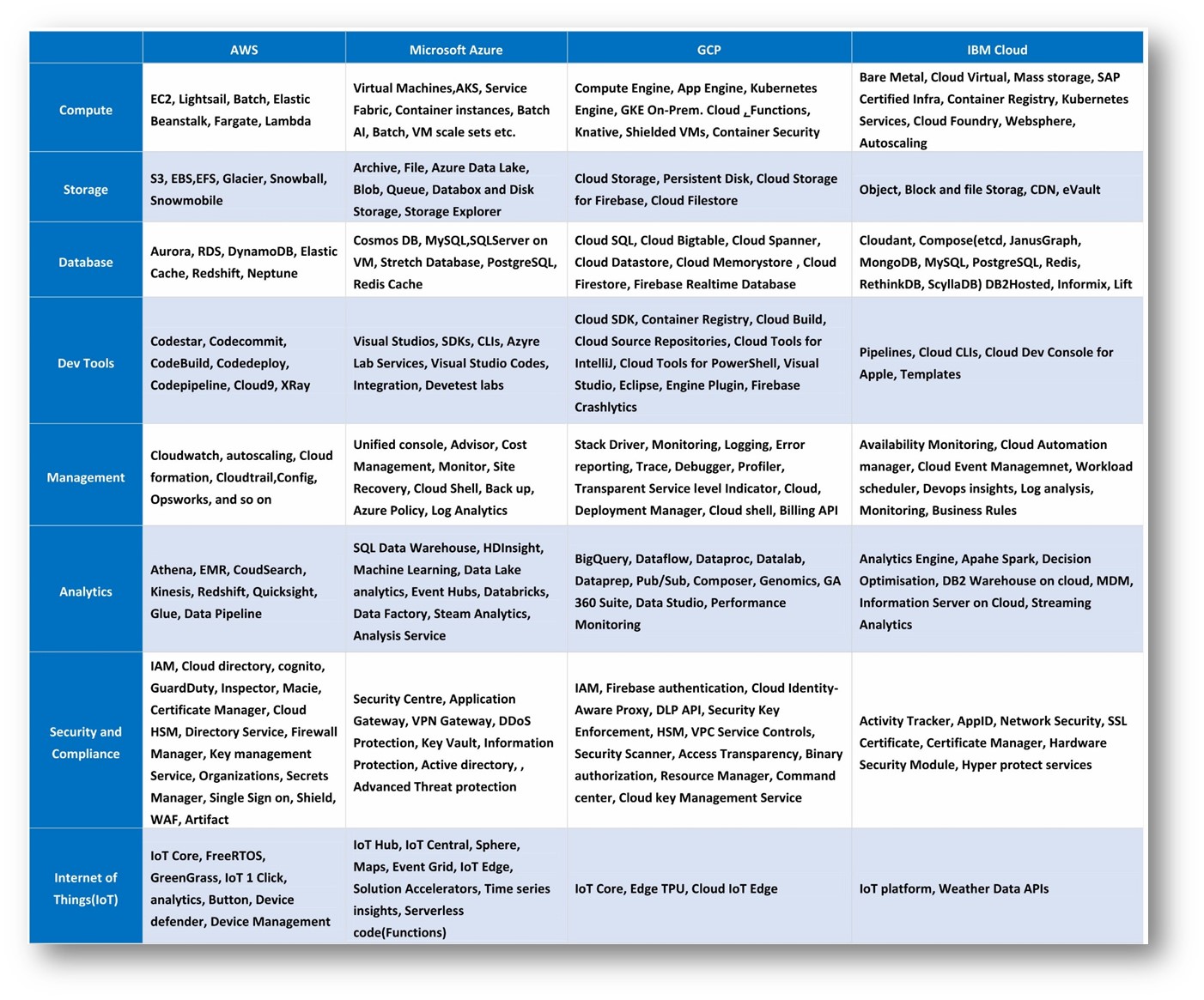 Conclusion
As per the recent study into cloud computing players, so far AWS enjoys the market leader with having more than 2 times the size of its closest competitor. However, Azure and Google cloud Platform still trying to double their size through various flexible pricing options.
Gartner named AWS and Microsoft as the leaders in Gartner's Infrastructure as a Service (IaaS) Magic Quadrant 2017, while keeping IBM and Google among visionaries, following the leaders closely.All the 4 Cloud Hosting Providers(AWS, Google, Microsoft and IBM) offer similar services with few gaps from each other and will probably remain as the only 4 players with no competition from any other player in the market for a long time. There are few competitors like Alibaba, Oracle, Rackspace, Fujistu etc still trying to mark their name on the record, but they have a long way to go as of now.
You can do a structured evaluation based on the various product functionality and the Pricing structure offered by these CSPs. You can let us know your views on which  Cloud Hosting  is better in the comment section. Subscribe us in order to get regular updates on Technology, UI, and similar topics.
Follow us on Facebook and Linkedin and stay connected for more stories.
---
---